A Rare Opportunity To See Behind The Port Of Hull's Gates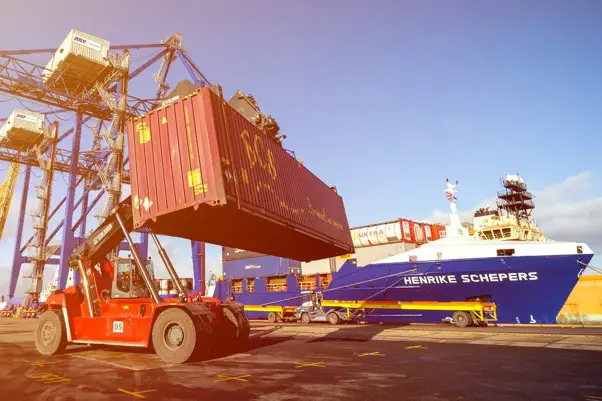 ABP is delighted to offer the public a free behind-the-scenes tour of the Port of Hull to experience the huge scale of operations that keep Britain trading.
The Port of Hull Open Day takes place on Sunday, 21st October and the public are encouraged to grab their tickets early, as there are limited places to take part in this rare opportunity.
There are four 90-minute tours throughout the day that will begin at ABP Port House in Hull (HU9 5NS), followed by an exciting coach tour of King George Dock, which includes stop-off points to fully gain a sense of the vast operations which play such an important role in the UK and local economies.
The exclusive tour will delve into the vital cargoes that are imported and exported via the Port of Hull which are key in keeping the shops stocked, electricity flowing and families fed.
Port Manager of Hull and Goole, Chris Green, said: "People are often intrigued as to what goes on behind our gates and we're offering the public an opportunity to learn about the people and vital operations that keep Britain trading.
"The Port of Hull is a significant player in the UK economy contributing £813 million each year and supporting around 8,500 jobs locally and a total of 12,000 across the country. It has an established reputation with burgeoning energy operations and it's the UK's leading softwood timber port that supplies the trade sector."
The Port of Hull is uniquely located as part of the Humber port complex – Grimsby, Immingham and Goole – and recently the Port of Immingham hosted a successful open day which saw over 500 people attend from across the UK.
Source: http://abports.co.uk