APM Terminals launches GC3 initiative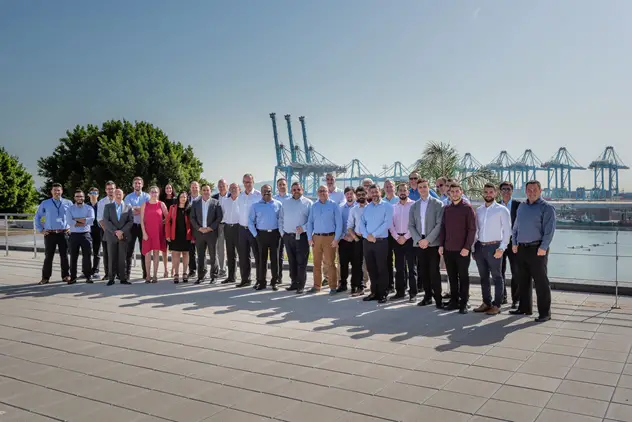 APM Terminals' new Global Core Competency Centre (GC3) will ensure that the company not only continues to lead in terms of technology, but will proactively re-think how technology can drive company growth.
The GC3 commenced in July with more than half of its employees already onboard, but launched officially this month in Algeciras, Spain.
"The vision is to create an internal technical centre to meet the demands of our business in the areas of Terminal Operating Systems (TOS), Asset Digitization and Workforce Management," explains Richard Ventre, Global IT Director at APM Terminals. "As this team matures, we will have an unrivalled internal capability around TOS that will reduce our reliance on vendors and allow us to determine the pace we move at."
The transport and logistics industry is evolving rapidly, with digitisation and IT taking centre stage when it comes to meeting the requirement of customers and partners. GC3 will employ industry best practices to reduce incident resolution time, the overall number of incidents, and ultimately exceed customer expectations. In other words, it will offer consistent and high-quality IT Support and Services to APM Terminals' operations.
Wireless Fleet Management Systems 
Over 25 GC3 trainees have commenced the intensive industry and operational trainings as well as application-specific trainings for Terminal Operating Systems, Application Development (AD), and Wireless Fleet Management Systems (WFMS).
A group of trainees has already visited APM Terminals Salalah for an AD project and are currently planning next visits to APM Terminals Tangier and APM Terminals Gothenburg to assist with the WFMS deployments.
End-to-end IT services and solutions 
GC3 will leverage the expertise of UST Global, a leading provider of end-to-end IT services and solutions for Global 1000 companies. "I am very much looking forward to working with partner UST, to build this Global Core Capability Centre and I am very confident that we will together make a success to the benefit all our terminals," comments Ralf Weissbeck, Chief Information Officer at APM Terminals.
UST Global's Partner Program complements its existing Centres of Excellence, to develop strategic relationships with best-of-breed organizations to provide UST Global developers with advanced access to innovative technology and educational resources.
Trainees will be spending extended periods of time at various terminals across the world to gain hands-on experience of the day-to-day operational tasks involved in supporting applications, and finding solutions to how these can be best supported and addressed in the future.
Press release: https://www.apmterminals.com