Celebrity Cruises Installs Solar Solve Marine's Heat Rejecting Sunscreens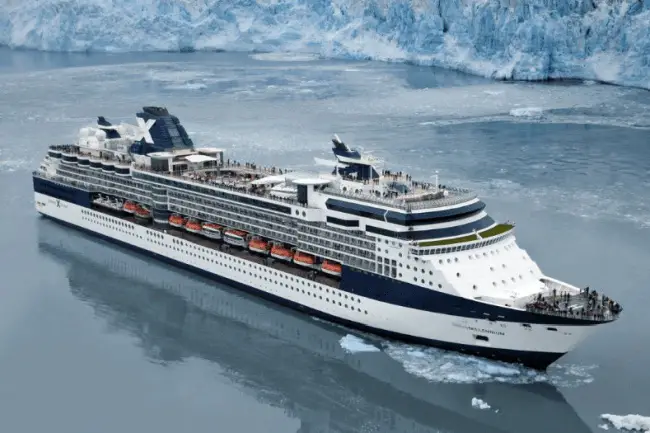 Solar solve Marine, the British manufacturer of SOLASOLV® anti-glare, heat rejecting roller screens and ROLASOLV® fabric roller blinds for ships has just won a contract to supply 20 SOLASOLV® screens to the bridge windows of the cruise ship Celebrity Millennium.
Celebrity Millennium is owned and operated by Celebrity Cruises – a brand under Royal Caribbean Croises Ltd (RCCL) and the second largest cruise line operator in the world. It is 294 meters long and has a 2,138 passenger occupancy with almost 1.000 crew. The ship travels to destinations far and wide including Alaska and Asia and is due to have a major refit in February 2019 as part of the 'Celebrity Revolution' fleetwide modernisation project.
Solar Solve Marine has supplied more than 165.000 screens and roller blinds to over 17.100 ships worldwide since 1987. and all products are ISO 9001:2015 quality assured. The company's main product line is the well-known SOLASOLV®  range of heat rejecting, anti-glare roller screens for navigation bridge and control room windows. The primary benefit of SOLASOLV® roller screens is to ensure safer navigation by reducing glare so electronic displays and bridge equipment are easier to read whilst providing a clear outward view without eye-strain. SOLASOLV® sunscreens are the only screens in the world to be Type Approved by Lloyd's, ABS. DNV-GL antl RINA. ROLASOLV®  is another product line and includes fabric roller blinds and complete blackout blinds for cabins. They are the only fabric roller blinds in the world to be Type Approved by DNV-GL in accordance with the mandatory IMO FTPC Part 7 A.563(14), Resolution.
Paul Hopkins, Sales & Marketing Executive at Solar Solve Marine commented, "We are delighted to receive another significant order for a cruise ship to supply our specialist marine grade roller screens that are specifically designed and Type Approved to be installed on ships sailing all over the world. Haying just received this initial order we are already in discussions to supply a second order to the sister vessel, Celebrity Summit''.
Also check:
Mariner of the Seas Deck Plan
Wonder of the Seas Deck Plan
Liberty of the Seas Deck Plan
Press Releases: solasolv.com
Photo Courtesy: solasolv.com