Combi Lift completes first phase project in Russia
Thanks to detailed planning by Combi Lift's project management team in Bremen and tight monitoring by Combi Lift's on-site team in Russia, discharging was finalised on September 16, 2018. The Linde Group hired Combi Lift to be the exclusive logistics partner for oversized and heavy lift cargo for the Gazprom Amur GPP Project. The transport can only be done during the summertime, taking advantage of the ice-free periods on the Amur and Zeya Rivers.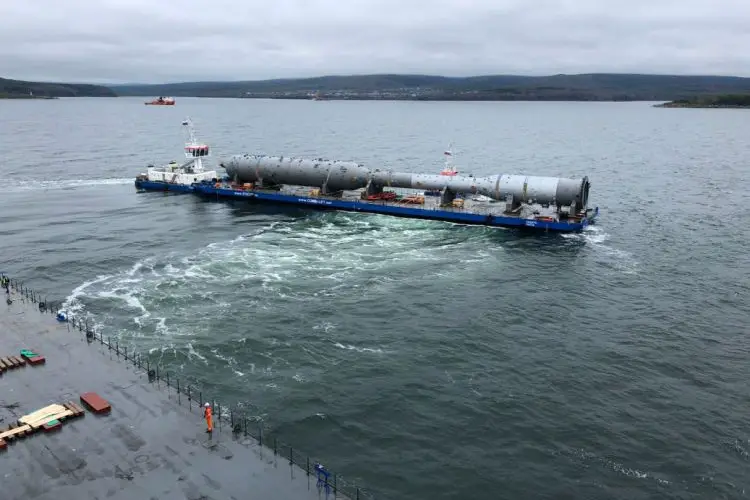 "The winning relationship with our client, The Linde Group, ensured that the project preparation phase and later operations were very efficient. There were no damages during the entire first transport phase, which was completed one month before the last contractual delivery date. We aim for the same success with phase two, beginning on May 15, 2019," explained Holger Krenz, Head of Project Management Gazprom Amur GPP Project at Combi Lift.
The eight tugs and seven barges carried 79 pieces (61,755 freight tonnes) from De-Kastri to Svobodny. Each trip from De-Kastri to the jetty is 2371 kilometres long and takes about 21 days. The entire scope involves transporting over 176,000 freight tonnes of cargo, including 12 columns weighing 900 tonnes each.
Source Combi Lift