Container Fire On The Yantian Express; Crew Successfully Evacuated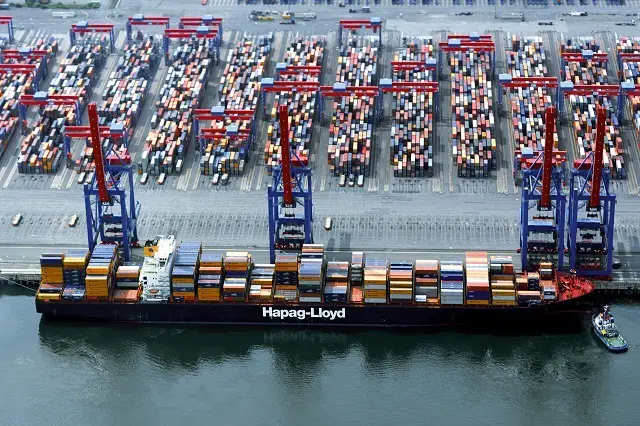 On 3 January, a fire broke out in one container on the deck of the Yantian Express and spread to additional containers. Due to bad weather conditions, the fire has not been successfully contained yet and has significantly increased in intensity at times. Despite the ongoing firefighting support from the salvage tug "Smit Nicobar", the fire has not been extinguished yet.
For this reason, a decision was made to evacuate the crew. The complete crew is unharmed and was safely transferred to the "Smit Nicobar" on 5 and 6 January. Further developments of the situation on the Yantian Express are being monitored closely, and the firefighting efforts with the salvage tug are ongoing.
At this time, it is not possible to make a precise estimate of any damage to Yantian Express or its cargo. Hapag-Lloyd is in close cooperation with all relevant authorities.
The 7,510 TEU Yantian Express, which is 320 meters long and sails under German flag in the East Coast Loop 5 (EC5) service, was built in 2002 and was on its way from Colombo to Halifax via the Suez Canal. At present, the ship is approximately 800 nautical miles off the coast of Canada (Nova Scotia)
Press Releases: hapag-lloyd.com
Photo Courtesy: Representation Image