COSCO SHIPPING Holdings Announces 2017 Annual Results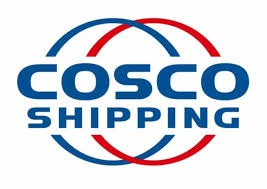 COSCO SHIPPING Holdings Co., Ltd ("COSCO SHIPPING Holdings" or "the Company") (SSE: 601919; HKEx: 1919) today announced its financial results for the twelve months ended 31 December 2017 (the "Period").
In 2017, with a broad-based recovery of the global economy and increased demand for container shipping services, the landscape of the container shipping industry was reshuffled and the service quality and stability of liner companies improved significantly. The market imbalance was mitigated as the growth of shipping demand outpaced the growth of shipping capacity in the global container shipping industry for two successive years, driving the market freight rates to bottom out. The average value of the China Containerized Freight Index (CCFI) for 2017 was 820 points, representing an increase of 15.4% from the previous year.
COSCO SHIPPING Holdings actively seized opportunities brought about by the market pick-up and focused on "growth" by making relentless efforts to enhance its efficiency and promote innovation. It achieved greater synergies by taking advantage of a number of internal and external positive factors to further deepen reform. During the Period, the Company returned to profitability and made significant improvement in operation efficiency. Net profit attributable to the shareholders of the Company reached RMB2.66 billion. COSCO SHIPPING Lines, a wholly-owned subsidiary of the Company, and COSCO SHIPPING Ports, a non-wholly owned subsidiary of the Company, achieved better operating results in 2017. COSCO SHIPPING Lines recorded higher business volume and freight rateswith its shipping volume increased by 23.7% year-on-year to 20,913,746 TEUs. Meanwhile, the total terminal throughput of COSCO SHIPPING Ports reached 100,202,185 TEUs, of which the total terminal throughput in overseas regions was 18,840,664 TEUs, representing a remarkable growth of 38.7% year-on-year.
COSCO SHIPPING Lines adhered to its core strategy of "expanding business scale, taking part in the globalization, focusing on customers, lowering costs and enhancing the capability to provide customers with full trip transportation solutions".It endeavored to further enhance its revenue management capability and made continuous efforts in building itself into a world-class liner company with international competitiveness. As at the end of 2017, the company owned and operated 360 container vessels with a total capacity of 1,819,091 TEUs, representing a 10.3% year-on-year growth. Its shipping capacity ranked fourth in the world. The OCEAN Alliance came into operation on 1 April 2017. As an important member of the alliance, COSCO SHIPPING Lines is committed to provide shipping services with higher frequency, larger scale, broader coverage and higher efficiency. In view of the changes in the landscape of global trade and economy, it made efforts to strengthen its business on the eastern and western major routes, enhanced its shipping capacity in emerging and regional markets and further optimized the layout of its shipping routes.At the same time, it continued to enhance the global standard customer service process, strengthen its digitalized customer service capability and improve the convenience and efficiency of its services. While continuing to optimize its shipping networks and fleet structure, it enhanced its container management capability and reinforced supplier and procurement management so as to achieve greater synergies. Besides, it implemented low-cost strategy and endeavored to upgrade its "end to end" full trip transportservice capability, thereby addressing the higher demand of customers and further enhancing its operation and service capabilities in the global supply chain.
By adhering to the strategies of "making globalized deployment, improving collaboration among container ship fleets and reinforcing control and management capabilities on port and terminal businesses", COSCO SHIPPING Ports made efforts to boost the globalized distribution of its terminals, further reinforced its control over terminal assets and endeavored to improve the operation efficiency of its terminals. Its terminal network covers the top five coastal port clusters in China as well as Hong Kong, Taiwan, Southeast Asia, Europe, the Mediterranean, the Middle East and other regions in the world. In 2017, COSCO SHIPPING Ports operated 35 ports across the world and 179 container berths with a total annual capacity of 102,720,000 TEUs. It had a total of 86 berths in operation for bulk cargoes with a total annual capacity of 262,670,000 tons.
Enhance the layout of its global network through vigorous efforts to carry out the Belt and Road Initiative
In 2017, COSCO SHIPPING Holdings made positive progress in the construction of the logistics channels along the Belt and Road.By consolidating its global shipping route networks, the Company not only enhanced its service frequency and efficiency along the 21st Century Maritime Silk Road, but also connected the shipping routes along the 21st Century Maritime Silk Road with other important emerging regional markets such as America, West Africa, Caribbean and North Europe to form a more comprehensive and balanced globalized network layout.About 180 container vessels with a total capacity of1,150,000 TEUs were deployed along the Belt and Road, accounting for approximately 62% of the Company's total container shipping capacity. Besides, it had more than 150 sea-rail container transportation routes in operation, covering more than 100 major ports and hinterland stations across 27 provinces, autonomous regions and centrally administered municipalities.The Company continued to strengthen the position of Piraeus Port as a transportation hub and accelerate the development of China-European Sea-rail Express business. In 2017, the freight volume completed by China-European Sea-rail Express increased by 134% as compared to the previous year.
The Company achieved fruitful results in the construction of logistics nodes along the Belt and Road. On 20 January 2017, COSCO SHIPPING Ports entered into a strategic cooperation agreement with Qingdao Port International and held 18.41% equity interests in QingdaoPort International. On 15 May 2017, COSCO SHIPPING Lines acquired 24.5% equity interests in KTZE-Khorgos Gateway LLP. On 31 October 2017, COSCO SHIPPING Ports completed the acquisition of 51% equity interests in Noatum Port Holdings, S.L.U., a port company in Spain. On 5 November 2017, COSCO SHIPPING Ports commenced the construction of the terminal in Abu Dhabi. On 30 November 2017, COSCO SHIPPING Ports completed the acquisition of additional equity interests in APM Terminals Zeebrugge NV in Belgium and took full control of its operation.
Ride on the market trend to carry out capital operation projects in an orderly manner
In line with the trend of industry consolidation, COSCO SHIPPING Holdings announced two significant capital operation projects in 2017.
The Company and Shanghai International Port (Group) Co., Ltd. announced on 9 July 2017 that they had made a pre-conditional voluntary general offer to all shareholders of Orient Overseas (International) Limited ("OOIL") at an offer price of HK$78.67 per share.If the acquisition is successfully completed, the scale of the shipping capacity (including orders) of COSCO SHIPPING Holdings will exceed 2.9 million TEUs and its leading position in the global container shipping industry will be further enhanced. COSCO SHIPPING Lines and OOIL will continue to operate under their respective brands, providing container transport and logistics services. By leveraging the strengths of each company and achieving synergies, the shipping capacities and shipping routes networks, management experiences and information technologies of both companies will be complementary to each other and the businesses will enhance their operating efficiencies and competitive positions to achieve sustainable growth in the long term.
On 30 October 2017, the Company announced a proposal for non-public issuance of A Shares with an aim to enhance the core competitiveness of its principal businesses by utilizing the capital market. It intends to issue a maximum of A Shares not exceeding 20% of the total share capital of the Company prior to the issuance or approximately 2,043 million A Shares, which will raise gross proceeds of not more than RMB12.9 billion. The proceeds raised will be used to pay for 20 container vessels under construction. These ultra large container ships adopt advanced and environment-friendly designing concept and shipbuilding technology. They will serve as an important carrier of the Company to enhance its customer service capability, enrich its service product offerings and play an important role in improving the Company's overall competitive strengths. When these ships are delivered and put into operation, they will effectively enhance the percentage of shipping capacity occupied by our own vessels, further reduce the average age of the Company's vessels, optimize the layout of its fleet, improve the structure of its vessel assets and drive it to participate in the construction along the Belt and Road with a larger ship fleet and optimized vessel structure and play a better role in boosting global trade flow.
Looking ahead to 2018, the world economy will maintain a good momentum for recovery and China will continue to deepen its economy transformation and high quality development. With steady progress in carrying out the Belt and Road Initiative, new cooperation results and opportunities are emerging. While, due to intensifying competition in the world trade, the policy adjustments in major economies and the uncertainties derived therefrom, the risk of the spread of trade protectionism is increasing. In addition, there is oversupply in some shipping routes and concern over the concentrated new vessel delivery in the first half of the year. All of these will bring uncertainties to the container shipping market. However, with in-depth consolidation of the container shipping industry, the overall operation in the market will focus more on enhancing customer service quality and improving service products, rendering competitions in the market more rational.
COSCO SHIPPING Holdings will adhere to its established strategies, seize market opportunities, enhance its competitive strengths and endeavor to realize sustainable development with higher quality and efficiency in the course of upgrading and transformation. While adhering to the principle of sustainable development, the Company will endeavor to build itself into a first-tier container shipping and terminal investment and operation services provider in the world, providing customers with better services and creating greater values for shareholders.
Press Releases: COSCO SHIPPING Holdings Co., Ltd.