DFDS Eyes Further Growth in 2019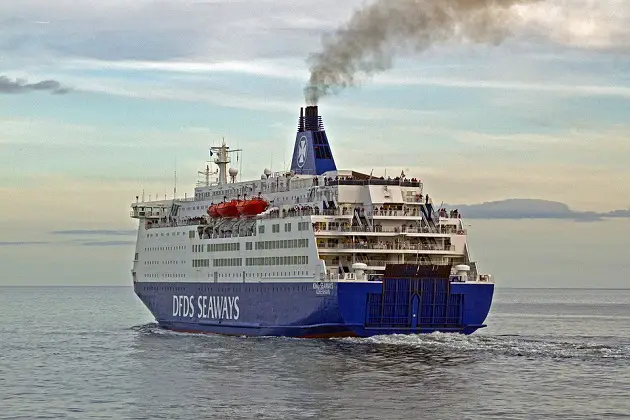 For the full-year 2018, revenue rose by 10 percent to DKK 15.7 billion (USD 2.4 billion), while EBITDA increased by 11 percent to DKK 3 billion.
In Q4, revenue increased 13 percent to DKK 4 billion, while EBITDA before special items increased 20 percent to DKK 688 million.
"We reached a new all-time high result in 2018 and growth is set to continue in 2019 on the back of our recent expansion in the Mediterranean," Niels Smedegaard, CEO of DFDS, commented.
Freight ferry volumes developed through 2018 in tandem with European growth. Volumes increased in the first half-year and began to decline in the second half-year as visibility on Brexit and global trading was reduced, including lower trading between Europe and Turkey. For DFDS, volumes in northern Europe were 3 percent down in Q4 and flat for the year.
Passenger volumes were more resilient as they increased 2 percent for the full year, although also with a declining trend in the second half-year.
Last year, DFDS acquired U.N. Ro-Ro, Turkey's largest operator of freight routes, to better use opportunities from the fast-growing transport market between Turkey and the EU. In addition, the company decided to expand both port terminal and route capacities in order to accommodate the volume increase of around 30 percent in the Mediterranean. DFDS will also increase vessel capacity by allocating further ships to this market.
The company said it will be investing around DKK 2.5 billion in newbuilds and terminal expansion in 2019. DFDS has a total of eight newbuilds on order. In 2019, three freight ships are scheduled for deployment, with another three to be delivered in 2020. Two combined freight and passenger ferries are on order for delivery in Q1 and Q3 2021.
"Timely investments in new freight ferry capacity will support our customers' growth. We are well prepared to help them through any Brexit outcome," Smedegaard pointed out.
With regards to the outlook for 2019, DFDS said it can be impacted by political changes, first and foremost within EU and Turkey. Brexit is said to represent an important risk as well.
DFDS has identified five key performance drivers that are expected to positively impact the growth in 2019. These include growth from Mediterranean expansion, preparedness for Brexit, new freight ferries, digital business projects to go live as well as improvement and efficiency projects.
The group's revenue is expected to increase by 10-12 percent in 2019.
Press Releases: DFDS
Photo Courtesy: DFDS