DP World's Fairview Terminal Hits 1 Million TEU Milestone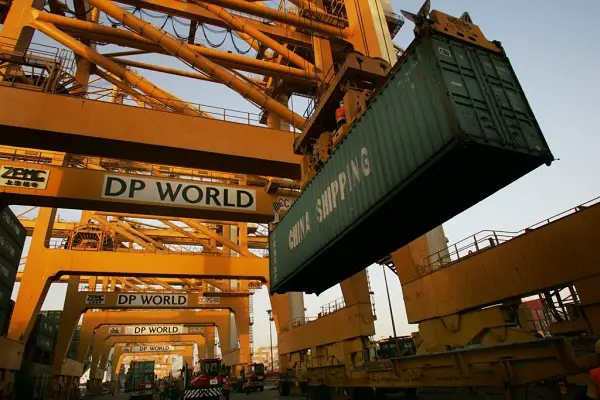 On December 18th, the millionth TEU was loaded onto the COSCO Africa with ILWU members and supply chain partners on hand to celebrate.
The milestone is being marked 10 years since the terminal's first first full year of operation in 2008, when Fairview Terminal moved a modest 182,523 TEUs.
"Reaching one million TEUs in a calendar year is a significant milestone for the Port of Prince Rupert which demonstrates the success we and our partners have had in building a strategic gateway for trans-Pacific trade, making Prince Rupert one of the fastest growing gateways in North America," said Shaun Stevenson, President and CEO of the Port of Prince Rupert.
"Reaching this milestone would not have been possible without the investment in expanding terminal capacity from DP World, and the strong partnerships with CN and the local ILWU in working together to continue to grow capacity while maintaining the speed and fluidity our shippers have come to expect."
The terminal has four weekly services from all three marine carrier alliances. The original design capacity of the terminal was 500,000 TEUs, and with the completion of the Phase II North expansion completed exactly 10 years after the day it opened, its current capacity is 1.35 million TEUs.
DP World plans to continue to increase terminal capacity, with the next expansion project beginning in 2019, bringing the terminal's effective capacity to 1.8 million TEUs by 2022.
Press Releases: DP World
Photo Courtesy: DP World