Drewry: Asia to Mediterranean Trade Facing Choppy Waters?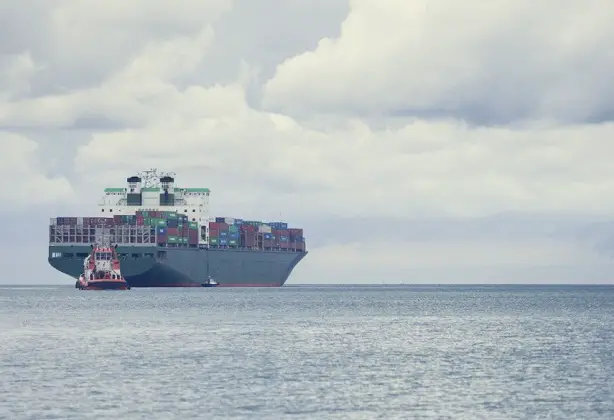 After a flat second quarter, westbound Asia to Mediterranean volumes in the period July-September rose by 3.4%, and returns for October yielded a growth rate of 5.6%, Drewry said citing CTS data.
The year-to-date rise in headhaul demand was by the end of October reading 3.5% , much better when compared to 1.2% improvement recorded for the North Europe trade.
The recovery was mainly driven by increases of imports by Spain that rose by 4.8% with those to Italy and France pushing ahead by 5.9% and 8.8% respectively from July to October.
The recovery in North African volumes continued apace, propelled chiefly by Egypt's reviving economy. Asian boxes discharged in the five countries bordering the Mediterranean increased by almost 11% in the ten-month period from January to October. As informed, traffic into Egypt rose by 17.5% and continues to gather momentum; between July and October the year-on-year increase was touching 29%.
According to Drewry, the East Mediterranean sector is this year's laggard in the trade, with volumes dropping in the ten-month period by 4.7%. Israeli imports retreated 2.4% and Lebanese traffic gave up almost 11%. Greece, on the other hand, has marked its exit from an eight-year financial rescue program by allowing its imports from Asia to rise by 11%.
However, the major casualty in the East Med has been the Turkish market where imports fell by 10%, equating to some 75,000 TEU.
The damage started in the second half of the year when a currency crisis fueled record inflation rates and stunted consumer demand. In the first six months of 2018, Asian exports entering Turkey were marginally up by just over 1%, but in the subsequent four months they collapsed by 27%.
"Although the lira has made a partial recovery from the depths it touched in August, it has still lost 40% of its value this year. Households have to contend with inflation rates which reached 25% in October, and higher interest rates have put the cost of borrowing well beyond the reach of the average consumer," the shipping consultancy explained.
"It is likely then that Turkish imports will not show any gains until after the first half of next year and, having now ceded the second largest import country ranking in the Mediterranean to Spain; Turkey is unlikely to challenge that placing in the immediate future."
Due to the expected absence of demand growth in the Turkish inbound market in the first half of 2019 and only weak expansion in the West Mediterranean sector, Drewry believes headhaul volumes may struggle to match this year's growth rate.
What is more, should cascading of ships from the North Europe trade into the Mediterranean continue, freight rates could well come under pressure in 2019.
Press Releases: Drewry
Photo Courtesy: Drewry