EU Adds 3 Non-EU Yards to Approved List of Recycling Facilities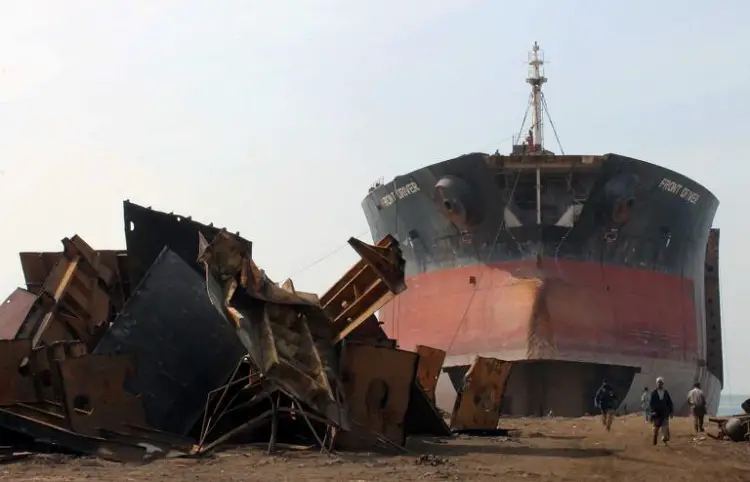 For the first time, three yards located outside the EU have been included in the list, those being Izmir-based Leyal Gemi Söküm Sanayi ve Tícaret Ltd and Leyal Demtaș Gemi Söküm Sanayi ve Ticaret A.Ș. and the U.S.-based International Shipbreaking Limited L.L.C.
"We are once again proud to have achieved another major milestone in our continuous effort to offer the industry sustainable ship recycling options, both in relation to realizing significant asset values as well as with respect to safe and environmentally sound recycling operations," Dimitri Ayvatoglu, Head Special Projects & External Affairs at LEYAL, said.
Finland-based Turku Repair Yard also made it to the list together with Italy's San Giorgio del Porto S.p.A. and Denmark's Modern American Recycling Services Europe.
From December 31 2018, the EU Ship Recycling Regulation requires all large sea-going vessels sailing under an EU Member State flag to use an approved ship recycling facility included in the European List.
Also read: Career In Aquaculture: All You Need To Know
European ship owners own 35% of the world fleet. A large percentage of these is being dismantled on beaches in South Asia, under conditions harmful to workers' health and the environment.
Also read: Knock Nevis: World's Largest Ship Ever and It's Last Journey To Alang
With the adoption of the updated List, the European Commission aims to ensure that ships are recycled in facilities that are safe for workers and environmentally sound.
"The EU is committed to reducing the impact of EU shipping industry on the environment, including through better protection of environment and workers in ship recycling. The inclusion of the first yards located outside the EU is a major milestone and the recognition of very significant efforts and resources dedicated by the concerned yards towards this goal. The updated List will increase the recycling capacity of the European List, and give European ship owners a wider range of recycling options," EU Commissioner for Environment, Maritime Affairs and Fisheries Karmenu Vella said.
Press Releases: EU comission
Photo Courtesy: NGO Shipbreaking Yard