European Commission Funded FLARE Project To Increase Passenger Ship Safety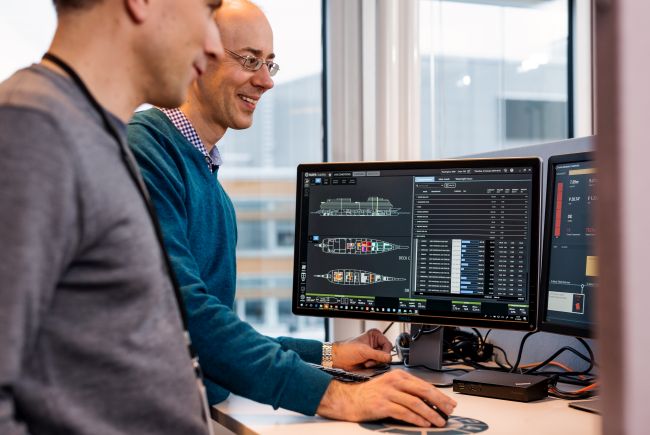 As a part of the European Commission-funded FLARE project, NAPA which is one of the leading maritime software, services and data analysis provider has joined hands with over twenty industry leaders and academic bodies for the development of a methodology which is based on risk, that will allow 'live' flood risk analysis and control for the passenger area.
By making use of the experience of NAPA relating to safety and the simulation capabilities of NAPA Emergency Computer that checks the vulnerability of an intact ship along with its chances of survival in case of a flood emergency, the members in the flood risk workspace can monitor, assess and analyse the 'live' flood in a better way and thus, speed up the process of ship shore response.
Also read: Top 12 Most Famous Sunken Ships
Esa Henttinen, Executive Vice President at NAPA Safety Solutions, commented, "The concept for NAPA Emergency Computer arose from market demand in the cruise industry, and NAPA Loading Computer originated from collaboration with key stakeholders across the passenger sector."
Henttinen continued, "NAPA is leading this work into the mitigation of flood risk through similar customer and industry collaboration. Upon completion it is expected that this methodology will globally align key stakeholders to improve passenger ship safety by increasing its simulation capabilities, and providing more accurate assessments of external factors, such as traffic and volatility of weather conditions."
In June 2019, the FLARE project was started and it will be active for three year. It aims to develop a model that can tackle all incidents and provide a holistic risk model that can be applied to newbuildings and new solutions to the present ships. Horizon 2020 research and innovative programme has also provided fund for this project.
Markus Tompuri, Senior Technical Consultant at NAPA Safety Solutions and the NAPA lead on the FLARE project commented, "The highest risk for personnel on-board passenger ships coming from flooding accidents, and as a number of recent incidents have shown, there is an acute need for decision support systems which can enhance the abilities of officers in crisis situations."
Tompuri continued, "Since its launch in 2015, NAPA Emergency Computer has become the industry benchmark for integrated decision support. It is used by almost all the major cruise lines, including Carnival Cruise Line, Royal Caribbean Cruise Lines, Norwegian Cruise Line, Viking Ocean Cruises, Genting Cruise Lines, Virgin Voyages, Saga Cruises, Hurtigruten and Lindblad Expeditions. Our partnership with FLARE will enable us to further study and enhance NAPA Emergency Computer's assessments, and make passenger vessels substantially safer."
Reference: European Commission