Fire On Board Panama-Flagged Tanker-HOYU In Singapore Waters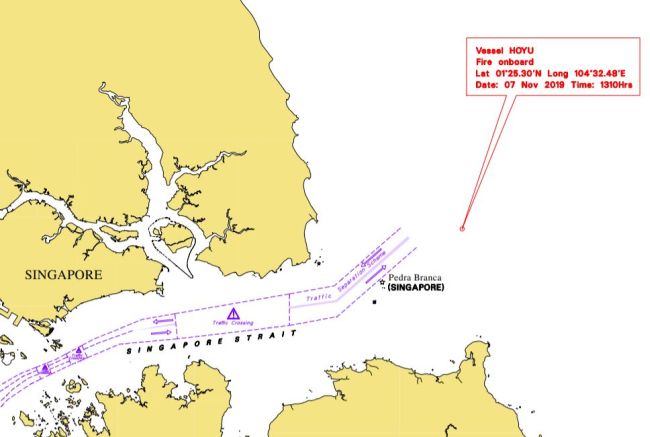 The Maritime and Port Authority of Singapore (MPA) was informed at 1310hrs on the 7th of November that a fire had broke out on board the HOYU which is a Panama flagged tanker that was about 9.7 nautical miles from Pedra Branca at latitude 01°25.30'N, longitude 104°32.48'E. The incident took place within Singapore Territorial Waters.
To provide assistance to the crew of HOYU, the Singapore Civil Defence Force, Singapore Police Coast Guard and the Republic of Singapore Navy have deployed vessels. The 18 crew members have been successfully saved and the fire has also been put out.
No injury or pollution has been reported. The shipping traffic also remains unaffected. The investigation is still on by the MPA.
Reference: mpa.gov.sg