Fire-Stricken Sincerity Ace Taken under Tow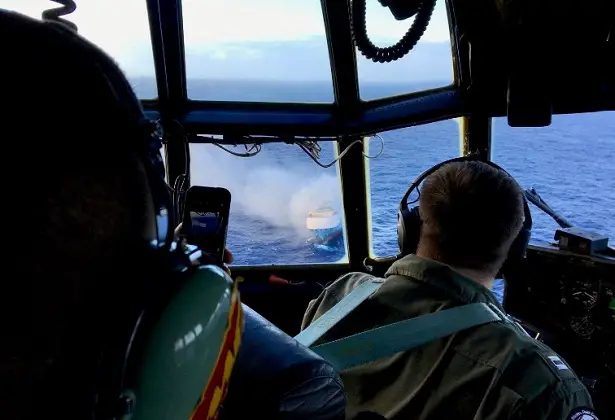 The company added that the 650-foot unit is being towed by the salvage tug Koyo Maru heading to a yet-to-be-determined location in the Far East.
Sincerity Ace suffered a significant vessel fire in the middle of the Pacific on December 31. At the time, there were 21 seafarers aboard the ship. The crew battled the fire in an attempt to extinguish it but were not successful and were forced to abandon the vessel.
The US Coast Guard and Navy coordinated rescue efforts of the crew with other merchant ships in the area. Due to difficult search conditions and rough weather, 16 crew members were rescued.
When the tug arrived on scene the crew was instructed to exert all efforts to try and locate and recover the bodies of the remaining 5 crew members together with assistance from another vessel the owner chartered. Unfortunately, they could not locate the missing crew, Shoei Kisen Kaisha said.
Vessels transiting the area have been asked to keep a sharp lookout for the bodies of the missing crew and report any sightings to local authorities.
"Our thoughts and prayers are with the crew and their loved ones during this difficult time. Our company is working closely with our crewing department to ensure everyone is being properly cared for, especially the families of the missing crew," the company added.
The cause of the fire is unknown at this time. The vessel manager will work closely with all appropriate authorities to try and determine a cause.
Press Releases: U.S. Coast Guard District 14 Hawaii Pacific
Photo Courtesy: U.S. Coast Guard District 14 Hawaii Pacific