GE Marine Gas Turbine and Digital Analytic Solutions for Commercial Ships
GE offers a comprehensive suite of marine gas turbine, digital analytics and maintenance solutions for commercial ships, the company reported today at the Gastech 2018 industry trade exhibition.
Lloyd's Register (LR) recently granted GE Approval in Principle (AiP) as 'Digital Twin READY' for GE's Predix Asset Performance Management. This innovative, first-in-class AiP allows GE to provide the hardware, maintenance, overhaul and machine health prognostics to marine customers worldwide for LNG carriers, container ships, ferries and naval ships.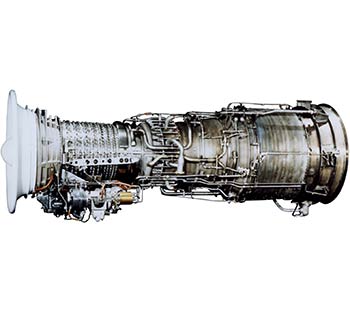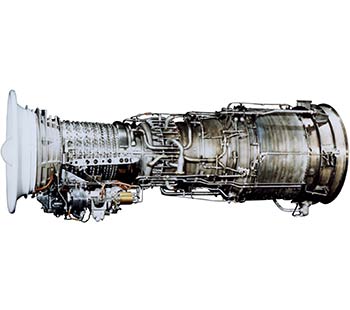 Luis Benito, LR's Innovation & Co-creation Director – Marine & Offshore said, "As the first classification society to operate in this space, we have worked collaboratively with other industry leaders to deliver our first pilot project – an approval in principle to the first level of Digital Compliance: 'Digital Twin READY' to GE Aviation. Defining the process for approving the output of a digital twin is the industry's first step on a journey toward a truly digitalized classification service where we build trust in data to understand asset health over time."
GE's LM2500 aeroderivative gas turbine – a modified jet engine – was the asset used to pilot through LR's digital compliance framework. "By using the LM2500 engine, we demonstrated to LR exactly how GE designs, builds, and operates the digital twin," said GE's Brien Bolsinger, Vice President, General Manager, Evendale, Ohio, USA.
Also read: Gas Engineer Or Petroleum Engineer Job: Is It A Lucrative Offshore Career?
"The digital twin provides a rich, constantly evolving picture of machine health and operations, capturing everything from components to functions and entire processes for the asset. Digital twin can be further expanded to the propulsion plant and other areas on the ship, giving both a ship- and fleet-level view for the owner," Bolsinger added.
In addition, pilot projects are now underway with the United States to employ digital twins on military ships; other international navies are considering how to use digital twins to analyze the health of ship assets.
GE Propulsion Solutions
Each of GE's six aeroderivative marine gas turbines are compact, lightweight and produce low emissions: LM500 (4.6 MW), LM2500 (25.1 MW), LM2500+ (30.2 MW), LM2500+G4 (35.3 MW), LM6000PC (46.1 MW) and LM6000 (52.7 MW). GE has been granted a variety of certifications from global classification societies for its diverse product portfolio that includes marine gas turbines, controls, software, auxiliaries and Customer Service Agreement capabilities.
Teaming with some of the world's leading shipyards, GE brings its popular COmbined Gas turbine and Electric and Steam (COGES) system onboard newbuilds and retrofits of Liquefied Natural Gas (LNG) carriers and container ships and Liquid Petroleum Gas (LPG)-fueled ferries. GE engines can burn diverse fuels including natural gas, LNG, LPG, Marine Gas Oil (MGO) and other bio-synthetic paraffinic kerosene blends. Other benefits include the ability to meet IMO Tier III/United States Environmental Protection Agency Tier 4 requirements now; operation with no exhaust treatment and no methane slip; and reduced maintenance intervals.
A touchstone example of the dual fuel capabilities of GE gas turbines is on the world's fastest commercial ship Francisco. The two LM2500 engines run on either MGO or LNG to propel this fast ferry to over 50 knots under normal operation on each leg of its Buenos Aires to Montevideo route. Since beginning service in 2013, Francisco has accumulated nearly 13,000 operating hours.
What follows are several projects underway that use GE marine gas turbines:
LNG Carrier: GE and Hudong-Zhonghua Shipbuilding (Group) Co. Ltd. (HZ) received an AiP from ABS for a jointly developed new 178,000 cubic-meter LNGC design to use GE's COGES system for all power and propulsion. By using GE's COGES system, savings are calculated at about US$20 million over the 20-year life of a ship. The gas turbines can operate either on the LNGC's cargo of boil off gas or on MGO. With AiP in hand, customers can now procure this LNGC.
LNGC Retrofit: GE and Dalian Shipbuilding Industry Co. Ltd. completed a feasibility study based on a 138,000-cubic meter LNGC powered by a steam turbine to be converted to a gas turbine-based propulsion system. The COGES power system is expected to improve the fuel efficiency of the ship by 30%. This allows ship owners to increase the charter rate and win back opportunities in a market dominated by dual-fuel diesel engines.
Power Supply Vessel: GE and HZ also teamed to obtain a separate AiP from ABS for their jointly developed design of a 100 MW LNG power supply vessel. Three modular GE COGES systems can be installed on the upper deck to export electricity to a land based electrical transmission system. Unlike traditional power barges, this ship features three LNG tanks for fuel supply so that additional fuel bunkering ships are no longer needed.
LPG Ferry: The world's first LPG-fueled ferry design to use a GE COGES system successfully completed Hazard Identification (HAZID) meetings and received AiP from Bureau Veritas. The ship adopts LPG as the main fuel for lower fuel costs and no emission of sulfur oxides. GE's COGES system will provide all ship power, including propulsion. The consortium of Youngsung Global, DINTEC, Korea LPG Industry Association, GE's Marine Solutions and Far East Ship Design & Engineering Co. signed a multilateral memorandum of understanding to cooperate on this unique ferry design; a shipbuilding contract has been secured.
GE's marine gas turbine business is part of GE Aviation and is headquartered in Cincinnati, Ohio. GE is one of the world's leading manufacturers of marine propulsion products, systems and solutions including six aeroderivative gas turbines ranging from 6,100 to 70,656 shaft horsepower/4.6 to 52.7megawatts. These gas turbines reliably operate the world over in some of the most arduous conditions in temperatures ranging from -40 to 120 degrees F/-40 to 48 degrees C. For more information, visit ge.com/marine.