GTT Receives Order From SHI For Tank Design Of New LNGC For Minerva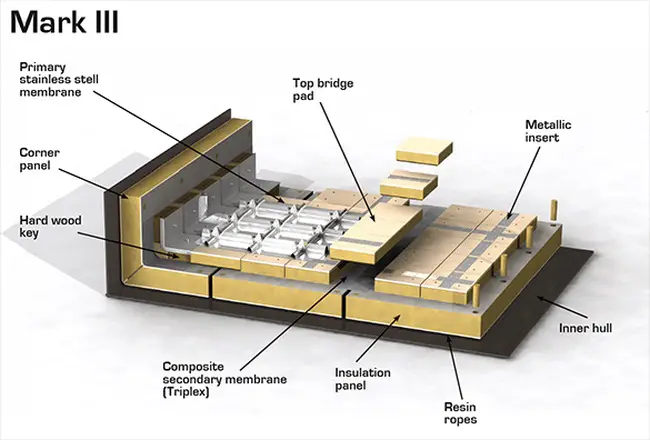 GTT has received an order from the Korean shipyard Samsung Heavy Industries (SHI) for the tank design of a new 174,000 m3 LNG carrier (LNGC), on behalf of the Greek ship-owner Minerva.
The tanks of this unit, used for the LNG transportation, will be fitted with the Mark III Flex+ membrane containment system developed by GTT, offering a guaranteed boil-off rate of 0.07% of tank volume/day. Its delivery is scheduled for the first quarter of 2021.
Philippe Berterottière, Chairman and CEO of GTT, declared: "We are very pleased of the renewed trust of our excellent partner Samsung Heavy Industries as well as welcome Minerva for its entry this year into the LNG industry. This order brings up to 5 the number of LNG carriers to be equipped with this new Mark III Flex+ technology."
MARK III SYSTEM'S ORIGINAL DESIGN
Mark III membrane system is a cryogenic liner directly supported by the ship's inner hull.
This liner is composed of a primary metallic membrane positioned on top of a prefabricated insulation panel including a complete secondary membrane.
Press Releases: gtt.fr
Photo Courtesy: gtt.fr