Hanseaticsoft To Make Managing Crews Across Multiple Ships Simpler & More Efficient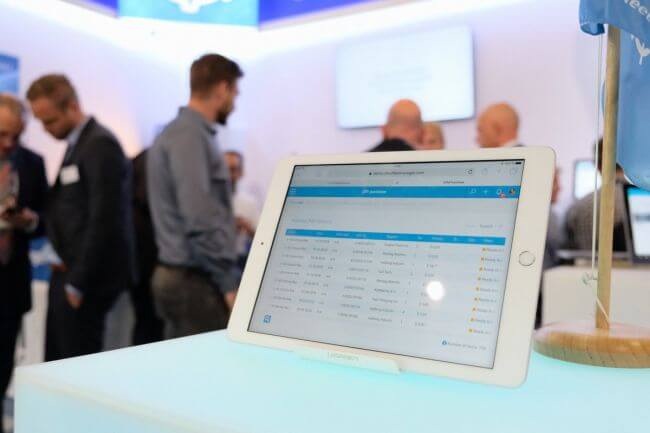 Hanseaticsoft GmbH a provider of innovative, cloud-based maritime management software is launching its updated and enhanced crewing module, Cloud Crewing 2.0 to help shipping companies better manage their crews across multiple ships.
The software is available within Cloud Fleet Manager (CFM), the company's web-based platform, which allows information to be centralised, processed and accessed in real time using apps and mobile devices. The crewing module helps optimise crewing processes, including the interaction, administration and appraisal of seafarers.
Hanseaticsoft's Cloud Crewing 2.0 offers improved performance and responsiveness and it's now available in any browser and optimised for use on smaller screens, such as tablets. There are new functionalities and enhancements, including an expanded Payroll module and the ability for seamen to log into Cloud Ship Manager to autonomously enter their rest hours on board.
The new features include a Travel Expenses app, which allows the crew to enter travel requests and related expenses directly while on board, a Cashbox app to ease the handling of cash on board (in multiple currencies), a Bonded Store app functioning as an onboard shop and a Pharmacy app to manage medication on board, plus a new Crew Portal so seamen can manage their data and documents autonomously.
Alexander Buchmann, Managing Director of Hanseaticsoft GmbH said, "We're delighted to launch our new and improved crewing solution. Managing crews across multiple ships and teams can be complex, expensive and time-consuming. Our crewing solution has helped shipping companies overcome these challenges, making the management of crewing processes simpler and more transparent. Information can be accessed and provide complete visibility of crewing processes wherever needed via the internet."
"Shipping companies are increasingly turning to technology to address management challenges and improve efficiency. We are continually developing and improving our innovative software solutions to meet growing demand as the industry embraces technology," adds Mr Buchmann.
Press Releases: Hanseaticsoft
Photo Courtesy: Hanseaticsoft