Huntington Ingalls Industries Wins Navy Expeditionary Equipment Readiness Support Contract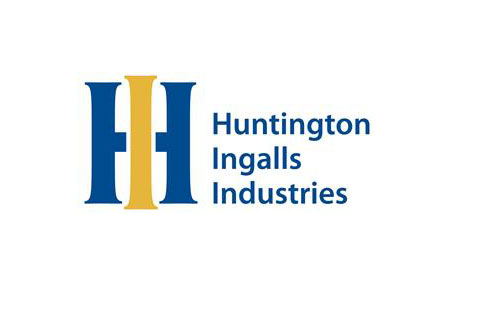 Huntington Ingalls Industries (NYSE: HII) announced today that its Technical Solutions division was awarded a contract to provide engineering, technical, repair and logistical support to the U.S. Navy's Coastal Riverine Forces.
The five-year, fixed-fee contract has a value of $34 million if all options are exercised. Services for Coastal Riverine Groups One and Two include contractor field team support, organizational level and intermediate level maintenance as well as hull, mechanical and electrical (HM&E), electronic and civil engineering support equipment (CESE), and material handling equipment (MHE) for specific patrol craft and support equipment. The work will be performed by Technical Solutions' Fleet Support group, primarily in Norfolk and San Diego.
Roger Adams, the technical support department manager at Technical Solutions' Virginia Beach office, said, "This is a result of a long and trusted relationship with the command that has allowed us to develop our personnel to meet current needs while helping them to anticipating and mitigate future challenges. It is a great partnership."
HII's Fleet Support group has more than 2,000 employees at 35 locations worldwide, with mobile "fly-away" teams that support emergent situations around the globe. Their expertise includes marine engineering and analysis and design services, HM&E/C4I installation and support services, and waterfront systems modernization, testing and maintenance.
Huntington Ingalls Industries is America's largest military shipbuilding company and a provider of professional services to partners in government and industry. For more than a century, HII's Newport News and Ingalls shipbuilding divisions in Virginia and Mississippi have built more ships in more ship classes than any other U.S. naval shipbuilder. HII's Technical Solutions division provides a wide range of professional services through its Fleet Support, Integrated Missions Solutions, Nuclear & Environmental, and Oil & Gas groups. Headquartered in Newport News, Virginia, HII employs more than 39,000 people operating both domestically and internationally. For more information, visit:
HII on the web: www.huntingtoningalls.com
HII on Facebook: www.facebook.com/HuntingtonIngallsIndustries
HII on Twitter: twitter.com/hiindustries
Statements in this release, other than statements of historical fact, constitute "forward-looking statements" within the meaning of the Private Securities Litigation Reform Act of 1995. Forward-looking statements involve risks and uncertainties that could cause our actual results to differ materially from those expressed in these statements. Factors that may cause such differences include: changes in government and customer priorities and requirements (including government budgetary constraints, shifts in defense spending, and changes in customer short-range and long-range plans); our ability to obtain new contracts, estimate our future contract costs and perform our contracts effectively; changes in government regulations and procurement processes and our ability to comply with such requirements; our ability to realize the expected benefits from consolidation of our Ingalls facilities; natural disasters; adverse economic conditions in the United States and globally; risks related to our indebtedness and leverage; and other risk factors discussed in our filings with the U.S. Securities and Exchange Commission. There may be other risks and uncertainties that we are unable to predict at this time or that we currently do not expect to have a material adverse effect on our business, and we undertake no obligations to update any forward-looking statements. You should not place undue reliance on any forward-looking statements that we may make.
Contact:
Beci Brenton
(202) 264-7143
Beci.Brenton@hii-co.com