ICE Develops Design Of An All-Electric Ferry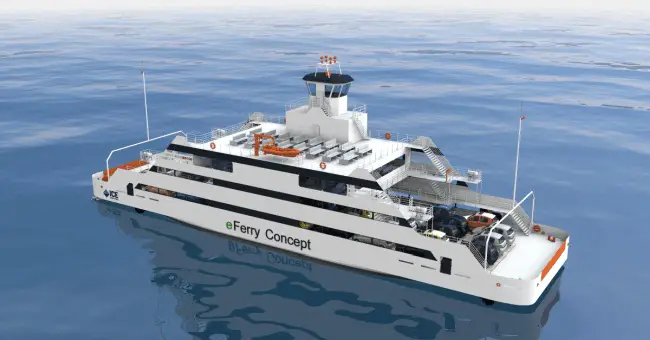 As part of a new ferry service planned by an undisclosed client, ICE has recently developed a design for an all-electric ferry that can carry 200 passengers and 45 cars.
The shallow-draft double-ended mono-hull ferry will be propelled by four 750 kW propeller pods, achieving a speed of 15 knots in open water and operating with 10 knots in the harbor.
Also read: Here Are The Wold's Largest Ship Propellers
Remotely operated battery charging stations will be fitted shore-side on each terminal, which will also be equipped with magnetic pad mooring mechanisms to unmanned moor and release the vessel quickly and securely in a variety of tidal conditions.
The project is yet another example of ICE's effort to stay at the forefront of marine technology.
Press Releases: icedesign.info
Photo Courtesy: icedesign.info