Imabari Shipbuilding Launches K Line's New Capesize Bulker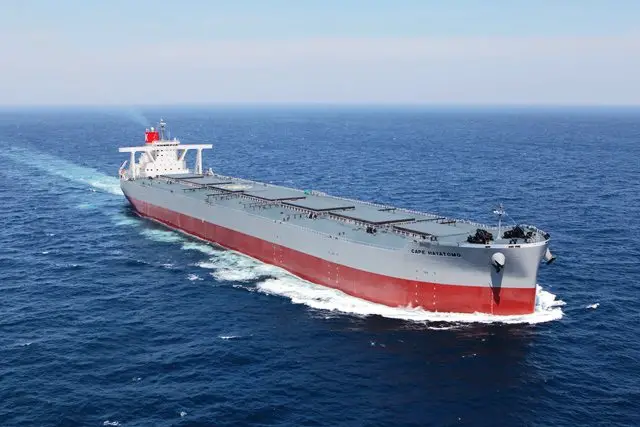 Featuring a length of almost 300 meters and a width of 50 meters, the vessel was completed on February 26, Japan's shipping major K Line, the vessel's operator, said. Once delivered, the ship would transport iron ore and coal for a Japanese steel mill.
The company added that the bulker is equipped with a scrubber to remove sulfur oxides from the gas discharged from the engine in order to be compliant with the 2020 sulphur cap regulation.
The Japan-flagged ship is also compliant with the Common Structural Rules for Bulk Carrier (CSR-BC) for bulk cargo ships, and the main institution is equipped with an electronically controlled engine with enhanced anti-corrosion measures. In order to save energy, the Weather Adapted Duct (WAD) was installed in front of the propeller and Hybrid Fin behind the propeller.
Also read: Here Are The Wold's Largest Ship Propellers
Press Releases: K Line
Photo Courtesy: K Line