Innovative New Designs Of Autonomous Underwater Maintenance Dredger Developed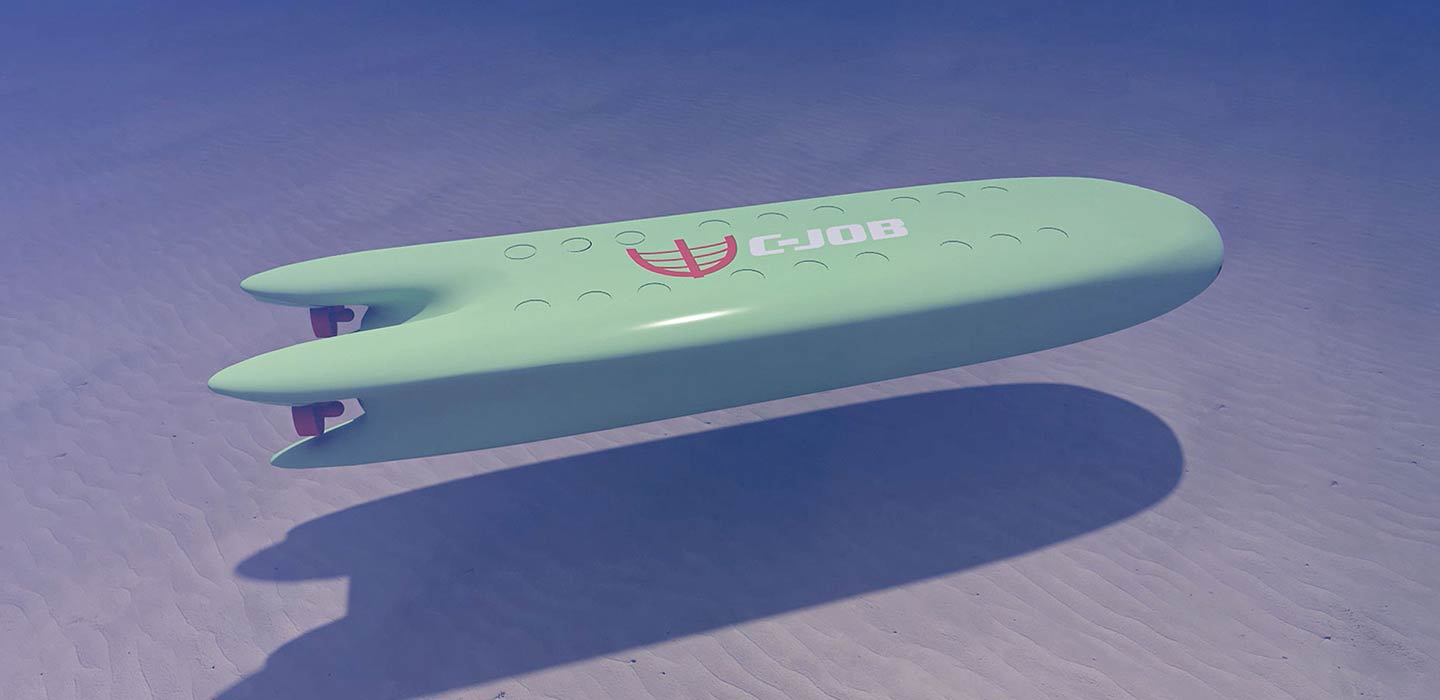 Innovative New Designs Of Autonomous Underwater Maintenance Dredger Developed
Innovative dredging solutions that are cleaner and more sustainable have been developed by C-Job Naval Architects.
The C-Job Autonomous Underwater Maintenance Dredger (AUMD) is not only cleaner and sustainable but also has comparatively low operating costs.
At the joint Maritime and Port Technology and Development Conference (MTEC) and International Conference on Maritime Autonomous Surface Ships (ICMASS) which was held in Trondheim, Norway the concept design of AUMD was introduced by C-Job.
Also read: What Does A Naval Architect Do?
Submerged dredging vessel for in-port maintenance
The design of the dredger was made focusing on the maintenance in port environments.
Super sustainable dredger design
This design is more sustainable because the power requirement of this is less than those of conventional dredgers. The AUMD has a 16MWh battery pack which allows about 12 hours of maintenance dredging.
Rolph Hijdra, Autonomous Vessels Research Lead at C-Job, says "When we developed this exciting design, we performed a comparison study with a conventional Trailing Suction Hopper Dredger. This showed that the Autonomous Underwater Maintenance Dredger requires 55% less propulsion power and by submerging the vessel we could reduce the suction head cutting the dredge pump power demand by 80%."
Increased operability and reduced operating costs
The operability is also raised because of the submersion of the design because it has the capability of remaining submerged during the entire dredging cycle. It has to surface only at the time of repair, maintenance, and charging of batteries. The AUMD has hopper volume that is the same as that of the traditional dredger though the design of C-Job has been decreased by 20%.
Rolph continues "Autonomous shipping provides enormous potential for ship owners, with both technical design and economic benefits. According to our research, even with a conservative approach, we found that with the AUMD ship owners can expect nearly twice as much profit after 15 years. Though there's a higher initial investment, operational cost is much lower which makes it an interesting option for companies to consider."
The design of the dredger comprises the emergency access which can be obtained using the diver's lock which is a part of the design.
The future of autonomous vessels
Tim Vlaar, Technical Director at C-Job, says "In order for autonomous vessels like the Autonomous Underwater Maintenance Dredger to become a reality more work is needed and requires all stakeholders such as class, port authorities, Autonomous Technology companies and launching customers to come together. Of course, continued development of autonomous vessel designs is also needed to fully explore the possibilities autonomous shipping presents even further."
Reference: C-Job