Investment at APM Terminals Gothenburg pays off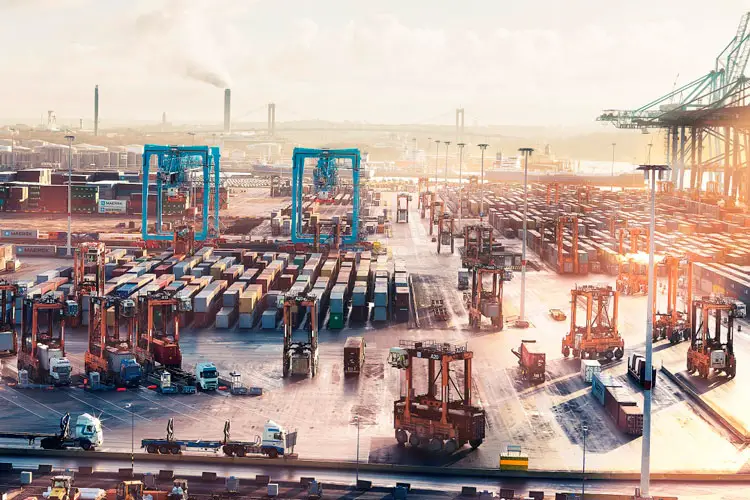 Over the last year, APM Terminals Gothenburg has implemented a number of concrete initiatives to improve the customer experience. These include maintaining satisfactory and stable production, increasing manpower flexibility to meet customer requests, improved digital customer platforms, and upgraded landside services such as new empty container inspections, improved rail services and self-service at gates.
Flexibility
More than 15,000 hours have been spent on training employees to broaden their range of competencies and a complete new casual labour pool has been successfully implemented in partnership with Adecco. This has resulted in a level of operational flexibility that enables APM Terminals Gothenburg to quickly adapt to their customers' needs.
"Solid improvements have been made in all of these areas," says Henrik Kristensen, Managing Director of APM Terminals Gothenburg. "We believe this is the main reason for customers returning to Gothenburg where we offer more cost-effective, direct transport to the largest ports in the world".
Setting records
In July, the Mayview Maersk left APM Terminals Gothenburg, beating all previous records. The terminal handled more than 3,600 moves during a single call.
Starting this month, Södra Timber's volumes will be shipped via the terminal. These were previously shipped through other ports. Earlier in the year the terminal was entrusted with handling a major part of Cosco Shipping Lines' freight requirements to and from Sweden.
As well as new clients, this year, Ocean Network Express (ONE) selected APM Terminals in Gothenburg as its only Swedish container port for its own IBESCO service. The service links Gothenburg with Portugal, and provides feeder volume to and from ONE's hub in Rotterdam. The service consists of three new ships operating in a 14-day loop.
Reducing transhipments
For the medium term, APM Terminals is looking to improve volumes and service levels for rail freight. "Sweden is a large and long country, with large export volumes. To be competitive in both time and cost, rail transfers directly to ocean-going vessels are needed to avoid expensive and time-consuming transhipments," explains Kristensen.
In just August and September this year, the terminal saw the return of three rail destinations, Insjön, Gävle and Karlhamn. Together they add 13 weekly shuttles to the biggest rail hub in Scandinavia.
APM Terminals Gothenburg aims to double the container freight flow on the "Västra Stambanen" lines to and from Gothenburg within 2-3 years. "It will place great demands on all of us in the rail industry," acknowledges Kristensen, "but will lead to great improvements in efficiency for cargo owners."
Increasing the competitiveness of rail
Referring ongoing discussions with the Swedish Transport Administration's management, Kristensen says, "Knowing when a train will arrive, how much cargo is on board and the order of the load will provide significant benefits to customers and operators. This information is already available. We now need to develop the digital infrastructure to share it and ultimately reduce costs, time and valuable resources. Increasing the competitiveness of the rail is in everyone's interest and also supports our company's environmental goals."
Press release: https://www.apmterminals.com/