Lexus Reveals New LY 650 Luxury Yacht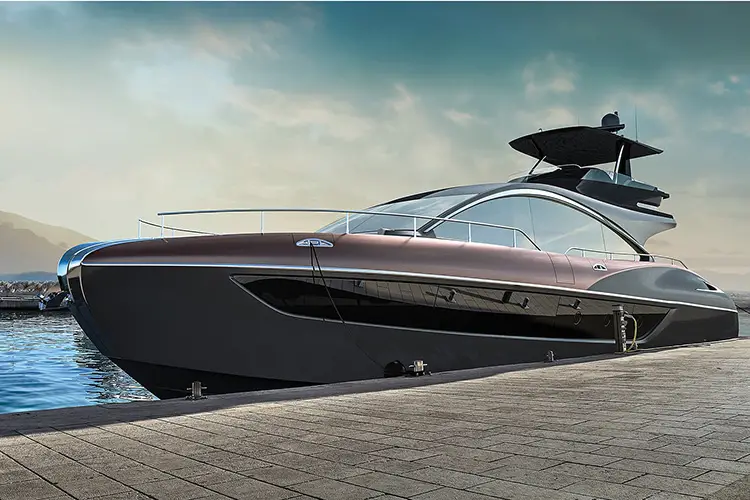 LEXUS have unveiled its first yacht as the Japanese car company's fourth flagship vehicle next year.
The LY 650 will be a 65-feet long luxurious yacht with a 19-foot beam and it will have a "distinguished style found in the strong, pronounced bow, curved dark accents and accentuated aft hips".
When viewed from the side, the yacht reminds you of the sleek and distinctive roofline of stylish Lexus cars.
The new yacht will come with three luxury staterooms below deck and it will sleep up to six. It can entertain up to 15 guests, according to Forbes.
The luxury vessel will be fitted with state-of-the-art décor as the interior is complete with a stainless steel bar, marble counter tops and ivory couches.
The Lexus yacht will be fitted with a flat screen TV and walls of windows offering breath-taking panoramic views.
The price has not been announced as Lexus say the LY 650 will be completed in the second half of 2019.
Executive vice president Shigeki Tomoyama said his wish is to: "present a dream-like version of the luxury lifestyle; one where the Lexus Yacht expands the potential of Lexus mobility to the ocean".