Maersk Investing in new solutions to fight food loss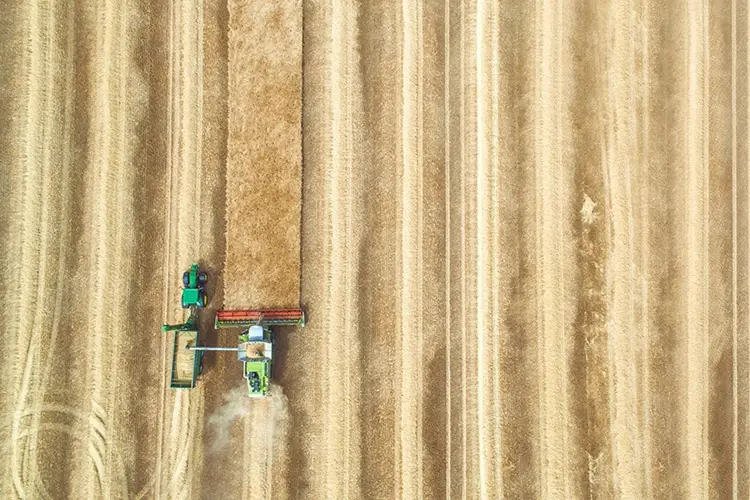 Food spoilage during storage and transit has plagued the food and grain industry for a long time, with several billions in dollars lost annually. As an integrated container logistics company that transports 30% of all reefer containers globally, Maersk can create great impact to the supply chain and the rest of the world by finding new solutions in collaboration with innovative startup companies.
Investing in startup companies Telesense and Ripe
Telesense, a startup in the food supply system, has developed a wireless sensorball placed in the grain that effectively measures temperature and humidity in real-time, reducing grain spoilage due to insufficient storage conditions.
"Maersk Growth is investing in Telesense to deploy AI to estimate the optimal time to sell the grain produce. Telesense has a very compelling offering versus current solutions and together, we can better support commodity trading and provide added value to traditional grain logistics," says Peter Votkjaer Jorgensen, Venture Partner at Maersk Growth.
Growth, Maersk's capital venture arm, is also investing in the startup Ripe.io. By leveraging blockchain technology, Ripe.io creates a digital bridge that enables transparency, trust, and honesty for food producers, distributors, and consumers across the supply chain.
Also read: Food Provision On Merchant Ships
"As food safety, visibility and provenance requirements keep increasing, a digitised and standardised process is needed – and this is exactly Ripe.io's proposition," explains Jorgensen.
The two investments – amounting to $2.9 USD million combined – can both be integrated with Maersk's current programmes. Case in point: not only can Telesense data be joined on Ripe's platform – the resulting technology can also work hand-in-hand with Remote Container Management (RCM), providing a new industry standard for food logistics.
"Aside from mitigating the global food loss, these investments enable access to new clients and markets, targeting future growth for Maersk," says Jorgensen.
Creating synergies to address food loss
Following the successful first run of the Foodtrack by Maersk Programme, Growth continues to work against food loss by teaming up with more startups that offer the opportunity to co-create solutions and new technologies benefiting all players across the value chain.
Peter Votkjaer Jorgensen describes the potential and what it takes to realise it:
"With Maersk's global presence and substantial involvement in food transportation, we are well-positioned to be part of the solution. But we need to be agile, seek new ideas, and think like startups, while driving execution with the high impact that multinationals can do."
Jorgensen, who is responsible for the "Fight Food Waste" domain in Growth, explains that food supply chain decisions can be improved through increased focus on data and more automation though artificial intelligence (AI) to connect the value chain in a more effective way.
Source: https://www.maersk.com