MOL Chemical Tankers Acquires 20% Share Of Dutch Tank Container Company Den Hartogh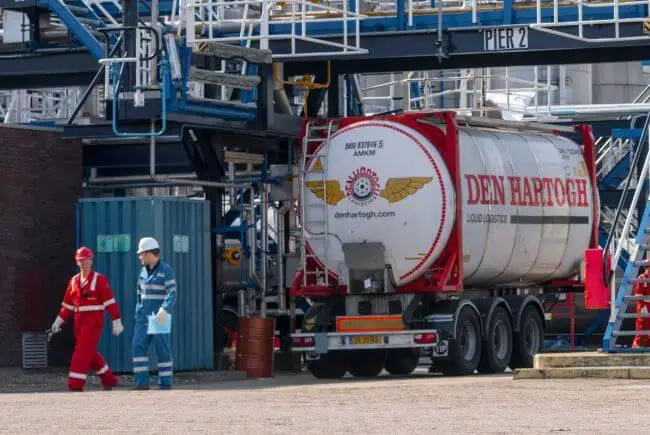 Mitsui O.S.K. Lines, Ltd. (MOL) announced that its group company, MOL Chemical Tankers Pte. Ltd. has acquired a 20% stake in Den Hartogh Holding B.V. (Den Hartogh) from Den Hartogh Beheer B.V. After the acquisition, MOL Chemical Tankers and Den Hartogh will sign a partnership deal aimed at jointly expanding the "leading global logistics company" approach to the transport of liquefied chemical products, comprising tank containers, parcel chemical tankers, and a tank terminal.
Den Hartogh Logistics is a leading global logistics company, operating over 19,000 tank containers transporting liquid chemicals and gasses, intercontinental, intraregional and domestic while also handling 7,000 box containers for the polymer and food industry. The company has accelerated the expansion of its business on a global scale, using proactive mergers and acquisitions to fuel its growth, while reliably meeting customers' diverse transport needs.
MOL Chemical Tankers operates with a global fleet size of more than 80 parcel chemical tankers, including those operated by the newly acquired MOL Nordic Tankers A/S. While leading marine transportation of liquid chemicals, vegetable oils, and animal fats, MOLCT has formed a joint venture (Note 2) company aiming to construct and operate a chemical tank terminal in Antwerp, Belgium at the hub of the world's biggest chemical cluster, and steadily developing towards a chemical multimodal logistics service company.
As capital and business partners Den Hartogh Logistics and MOLCT will further develop a mutual global customer network and strengthen its competitiveness as service providers of global liquid chemical logistics.
Press Releases: mol.co.jp
Photo Courtesy: denhartogh.com