MOL Schedules Major Renovation For 30th Anniversary Of Cruise Ship – Nippon Maru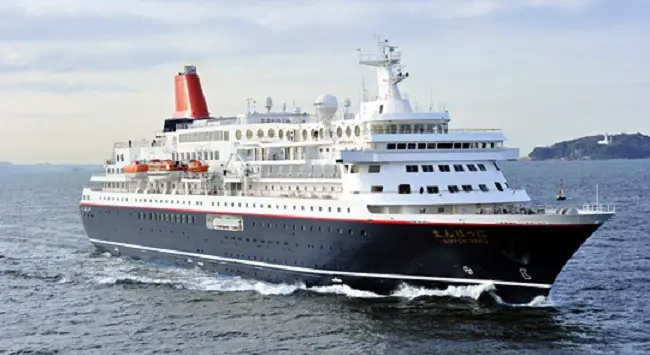 MOL Schedules Major Renovation For 30th Anniversary Of Cruise Ship – Nippon Maru
Mitsui O.S.K. Lines, Ltd. (MOL) announced that its group company Mitsui O.S.K. Passenger Line, Ltd. (MOPAS) has scheduled a major renovation of its operated cruise ship, the Nippon Maru. It will take about 50 days from mid-February through early April 2020 in this project.
In 2010, The Nippon Maru was renovated when the ship celebrated its 20th anniversary. On the sixth floor, additional cabins were constructed, while the new Horizon Lounge and Spa & Salon were added. The round windows were installed and the hull was also repainted with the new royal blue color.
Next year, the ship will undergo further renovations celebrating its 30th anniversary. New cabins will be constructed on the fourth and fifth floors in the bow-with large windows allowing passengers to command a vast view of the sea-suite-class cabins with a capacity of three passengers, and others with six passengers, allowing groups or even three generations of the same family to travel together.
On the seventh floor, the Neptune Bar will be relocated to the Horizon Lounge in the bow. It will be re-created as space where passengers can relax both day and night.
A Wi-Fi environment will be provided throughout the ship. Some parts of the interior and cabin carpeting will also be renewed.
There will be replacement of main equipment with the aim of making the Nippon Maru an eco-friendly cruise ship. The vessel will also use fuel oil at the end of 2019, as it has a lower sulfur content than conventional heavy oil. This move will serve two purposes—complying with stricter global environmental regulations on vessel fuel effective in 2020, and creating a more pleasant and comfortable cruise atmosphere.
The MOL Group continually offers the pleasure of new cruise and unchanged hospitality through the renovation of the Nippon Maru.
Reference: mol.co.jp