MOPAS Suspends Cruises After M/S Nippon Maru Allided Into US Navy Fuel Pier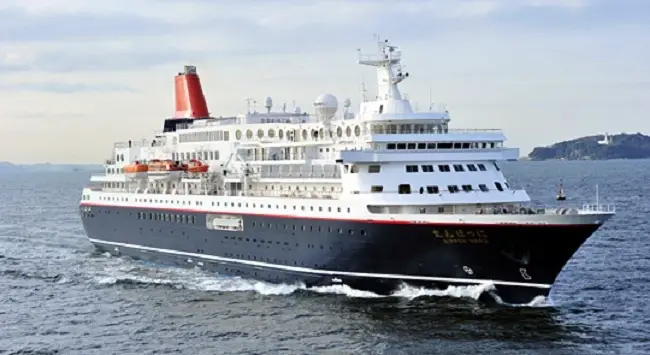 Mitsui O.S.K. Passenger Line, Ltd. (MOPAS), a group company of Mitsui O.S.K. Lines, Ltd. (MOL), has suspended cruises after the M/S Nippon Maru (22,472 GRT) allided into a U.S. Navy fuel pier in Apra Harbor in the Port of Guam at approximately 9:14 PM local time on the 30th of December, 2018. There were 372 passengers and a crew of 252 on board, and it was slated to sail to Saipan. Fortunately, no passengers or members of the crew were injured, and there was no fuel spillage as a result of the collision.
The Nippon Maru returned to Port and is currently docked at Pier F3 and undergoing a full assessment. An initial examination shows the Nippon Maru sustained damage to the lower portion of the stern of the vessel.
The company is aware of a report of alcohol use on the day of the accident. MOPAS has a stringent Drug, Alcohol Policy that requires personnel to "abstain from drinking alcohol four (4) hours before performing scheduled duties on the day" and anyone in violation of the policy is subject to immediate removal. The Master in charge of maneuvering has been suspended pending the results of the investigation.
The company is cooperating fully with the U.S. Coast Guard and the U.S. Navy as they carry out full independent investigations into the accident. MOPAS is also conducting a thorough internal investigation to determine what may have contributed to the incident to ensure similar events do not occur in the future.
The company will share more information as soon as it becomes available.
Press Releases: mol.co.jp
Photo Courtesy: mol.co.jp