Dutch Government Denies Responsibility – MS Aquarius Under Italian Guidance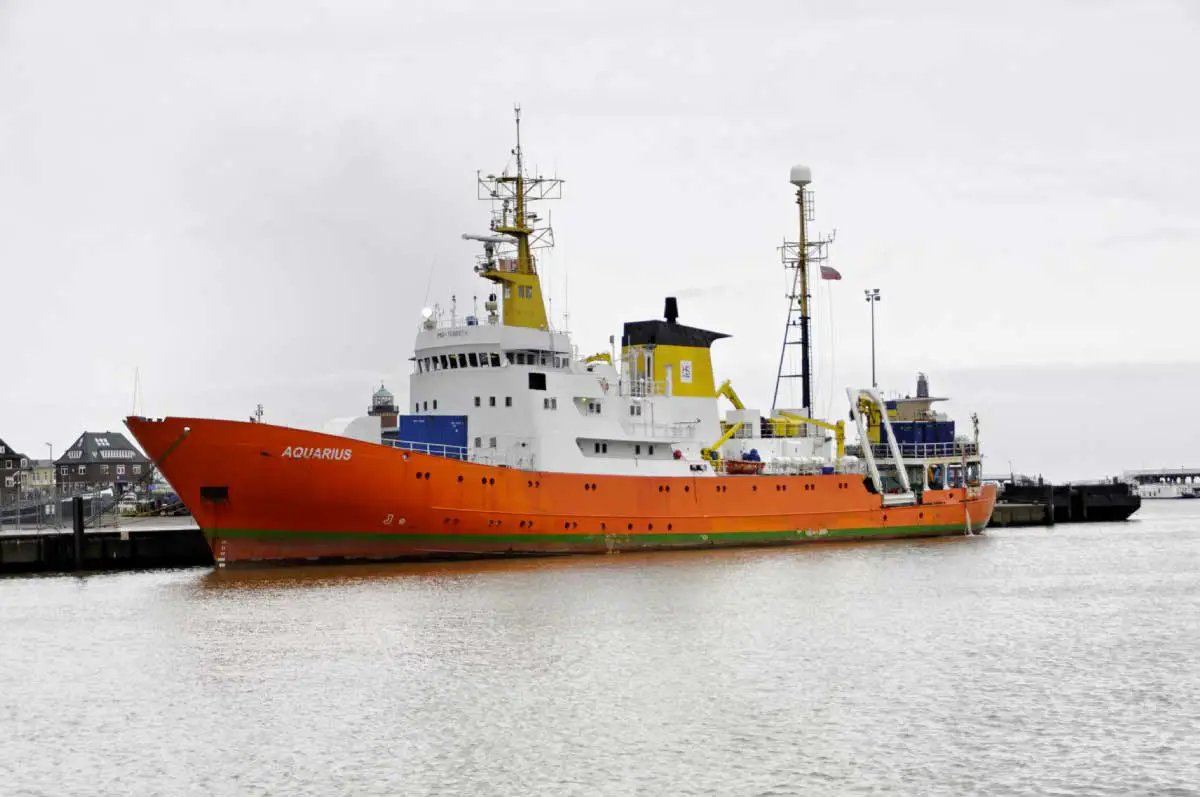 On Sunday the MS Aquarius operated by French-Germany charity SOS Mediteranee, rescued 629 migrants, mostly including children, pregnant women and unaccompanied minors. The situation had put the Captain in an awkward position because it was anticipated that the rescued migrants in most probability had to stay on board for days or weeks in the waters of the Mediterranean.
The Mediterranean, just like any other sea is divided into a number of safety and rescue sections and the responsibility of a particular zone is taken by a particular state. When a ship or a vessel is in danger and sends Distress signals the State responsible for the zone has to coordinate and arrange for its safe rescue operation.
Italy's right-wing populist interior minister, Matteo Salvini insisted on an anti-immigrant grounds for Malta to allow the ship to dock-facing sharp rejection from the Maltese government. The decision followed strong criticism by the French President Emmanuel Macron which further escalated when it was known that  Italy will allow vessels to port but only Italian ones carrying immigrants.
Read more: Italy's Shocking Demurral Of Migrant Ship MS Aquarius
The particular decision to shut its port on the face of helpless immigrants was extremely 'inhuman' and 'cynical' according to Macron. He criticized Italy's decision for the fact that International law was supposed to oblige Mediterranean countries to take immigrants and provide them shelter.
However, on Wednesday, the stringent leader of the anti-immigrant League party announced, "We will not change (our position 0 on Ships belonging to non-governmental organisations." Thus it was made clear that no organizations outside Italy, carrying Foreign Flags would be allowed to modify the strict policies on immigration made clear by Italy's body of law. They expect an apology from the French for such a behaviour and feel that if the French apologized with humility then the trivial issue can be put behind.
Guiseppe Conte, answering all the criticism against Italy, also said mockingly that Italy does not need to learn lessons from Hypocritical countries who are known to have refused and turned their cold shoulders towards Immigrants in need of help, in their own times. Conte and macron are due to hold a meeting in Paris on Friday, according to special sources.
Supporting what Matteo Salvini had earlier announced about Italy 's decision to dock Italian vessels we see that the Italian coast guard ship Diciotti, carrying migrants almost 940 in number docked easily at the port of Catania on Wednesday. The Migrants mostly include refugees rescued from Libya during the numerous operations going on there. The fact that the Italian government is not inhumane and heartless is thus proved, said Transport minister Danilo Toninelli.
Thus, the Aquarius was given the permission to dock in the Eastern port of Spain, Valencia on Monday but it is still not known if the ship will make its journey further or not.
Earlier this month Salvini pledged to no longer let charity ships bring rescued migrants in Italy, leaving the Gibraltar-flagged Aquarius stranded at sea for days with more than 600 migrants until Spain offered them safe haven.
The Dutch government denied responsibility for the vessel, something Toninelli said Italy would investigate. The Italian coastguard would escort Lifeline "to an Italian port to conduct the probe" and impound the ship, he said.
Also on Thursday, the German charity Sea Eye which operates another Dutch-flagged ship, the Seefuchs, said in a statement it was ending its sea rescue mission after the Dutch government told them that it was no longer responsible for the vessel.