Mystic Cruises' New Expedition Ship To Fit FarSounder FLS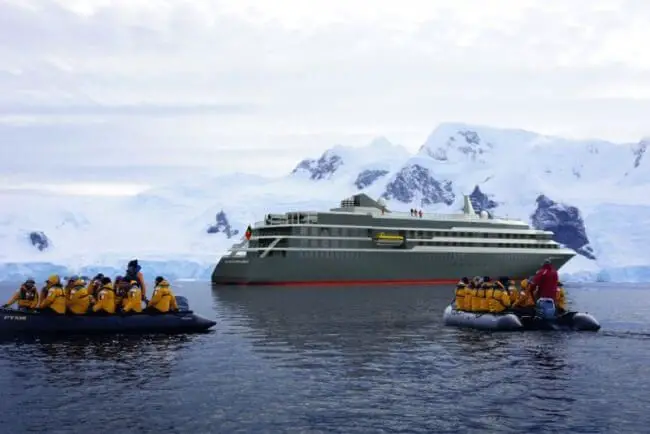 FarSounder's Forward-Looking Sonar (FLS) will be included on the new luxury expedition cruise vessel by Mystic Cruises, the World Explorer. This latest technology in navigation and obstacle avoidance will be a welcome addition to this state-of-the-art vessel.
The World Explorer will embark on a variety of unique voyages. Its journeys will include exploring the polar regions and many out-of-the-way places all around the world. This expedition ship will sail to places larger ships cannot navigate. Travelling to these unfamiliar parts of the ocean could often be risky. With FarSounder's 3D FLS installed, the crew can rest easy knowing they have the latest technology aboard to mitigate these risks.
One of the ship's captains, Captain Zakalashnnyuk, is looking forward to taking the helm on this "ultra well-equipped ship for an expedition and exploring style cruises. With the latest and more advanced equipment that was included in its construction, all the knowledge and sophisticated technical improvements developed over the last decade in the maritime industry are on board allowing us to feel like we are on the bridge of a large yacht."
Having this innovative technology is a smart addition for this vessel. This allows for an endless array of destination possibilities. Mystic Cruises has taken steps above what regulations require to be aware of what is underwater ahead of the ship to ensure a safe voyage when travelling to the corners of the world.
You may also be interested: Types Of Marine Navigation Instrument, Tools And Equipment Used Onboard Ships
Press Releases: farsounder.com
Photo Courtesy: farsounder.com