ONE Expands LSF Surcharge in China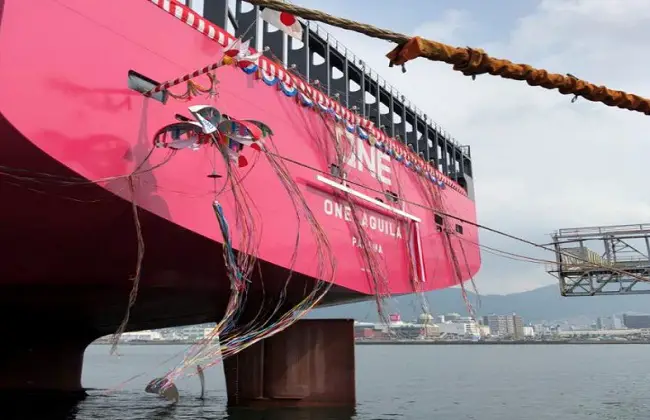 The company said that the decision was made "due to the expansion of regulation scope requiring ships to use less than 0.5% sulphur fuel in the China ECA designated areas."
As a consequence of the regulation and changed circumstances, ONE would implement the USD 15 per TEU surcharge for import and export cargo for China, Hong Kong, and Macau. The implementation dates were set at March 1, 2019, for Asia, US and Canada, and for February 15, 2019, for all other trades.
The company previously announced the LSF surcharge implementation date for all China export cargoes shipping via Shanghai & Ningbo & Nanjing as from January 1, 2019. In mid-December, ONE expanded the surcharge in Taiwan and China, which was set to enter into force on January 1 and January 15.
"ONE continues to explore all avenues available to mitigate fuel consumption and fuel associated costs for the benefit of the global environment and the supply chain costs," the company concluded.
Press Releases: ONE
Photo Courtesy: ONE