SCF Marks Significant CO2 Reductions In The First Year Of Operating LNG-Fuelled Oil Tankers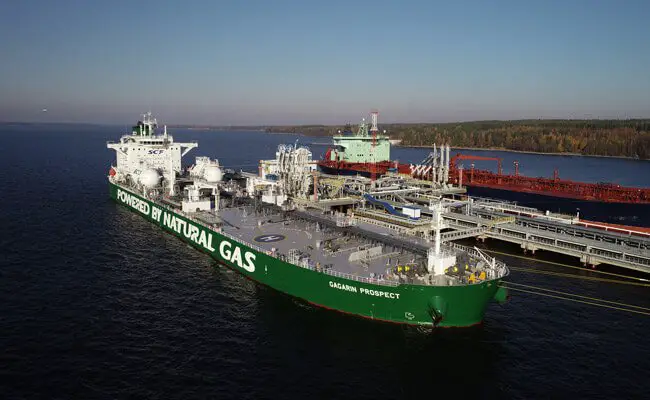 SCF Marks Significant CO2 Reductions In The First Year Of Operating LNG-Fuelled Oil Tankers
PAO Sovcomflot (SCF Group) has accumulated data since taking delivery of the first of its 'Green Funnel' LNG-fuelled Aframax crude oil tankers a year ago, in July 2018. The data collected shows that using LNG as a primary fuel for these large-capacity tankers enabled a 30%  reduction of CO2 emissions compared with similar vessels powered by traditional heavy fuel. This reduction exceeds the original design target values.
Read more: Guide to bunkering in ships
A report has been delivered by Igor Tonkovidov, Executive Vice President and CTO/COO of Sovcomflot, on the first results of operating 'Green Funnel' series tankers while visiting Zvezda Shipbuilding Complex in the Russian Far East where five similar LNG-fuelled large-capacity tankers being built for Sovcomflot and meeting with the site team from Sovcomflot Engineering Centre monitoring the construction of these vessels.
"It is remarkable that during the round-trip voyage from Primorsk to Rotterdam and back, an LNG-fuelled 'Green Funnel' tanker of Sovcomflot emits 350 tonnes of CO2 less than a similar vessel powered by a standard marine fuel. By 2023, SCF Group plans to have 11 LNG-fuelled tankers in its fleet, with five more under technical management," said Igor Tonkovidov.
Reference: sovcomflot.ru