SCPA Reaches Record Volumes in 2018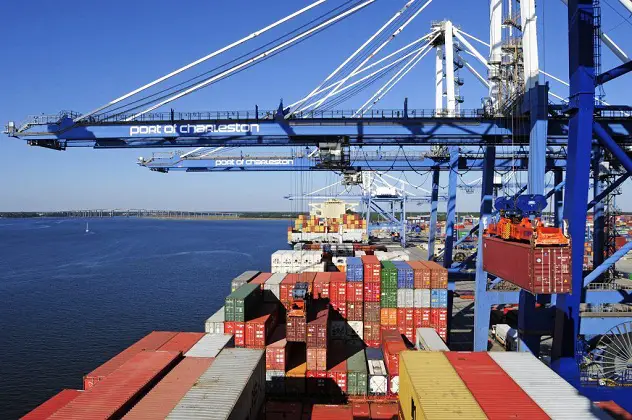 The year marked the third consecutive calendar year of record TEU volume for SCPA. The Port moved 199,701 TEUs in December alone, a 9.2 percent increase over December 2017 and the strongest December in SCPA history.
As measured by the total number of boxes handled, SCPA moved 114,018 pier containers in December and a record 1.3 million pier containers in 2018.
"We are pleased to report our strongest December in history and record-breaking growth of our container business in calendar year 2018," said SCPA president and CEO Jim Newsome.
"January is already off to a strong start, and despite uncertainty in the trade industry we are optimistic that volumes will remain strong as we work to achieve our plans for 4.4 percent growth in fiscal 2019."
Press Releases: South Carolina Ports Authority
Photo Courtesy: South Carolina Ports Authority