Sea\LNG Augments Supply And Infrastructure Expertise With Addition Of Skangas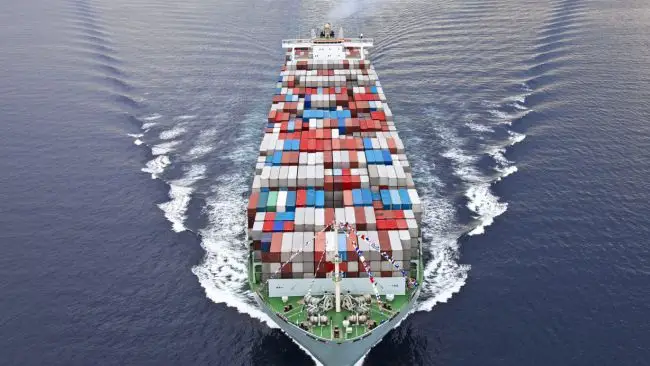 SEA\LNG, the multi-sector industry coalition aiming to accelerate the widespread adoption of liquefied natural gas (LNG) as a marine fuel, announced it has welcomed Norway's Skangas to its membership coalition.
Skangas joins the coalition's growing roster of 34 members and contributes extensive LNG supply and infrastructure expertise in support of SEA\LNG's vision; the creation of a competitive global LNG value chain for cleaner maritime shipping by 2020.
A leading LNG provider in Northern Europe, Skangas brings considerable industry knowledge of LNG production and sourcing, and the construction of key LNG infrastructure for marine deliveries, from land-based infrastructure to LNG bunkering vessels (LNGBVs). Among its fleet is the bunkering vessel Coralius, which conducts ship-to-ship operations primarily in the North and Baltic Seas.
The Coralius is one of six LNGBVs currently in operation – three of which have been commissioned by SEA\LNG members – while another 13 are in development. Ship-to-ship LNG bunkering operations provide a safe and proven refuelling alternative for shipowners and managers.
Peter Keller, SEA\LNG chairman and executive vice president, TOTE Inc., commented: "Skangas will be a valued addition to our growing coalition. We're proud that our members have individually operated at the forefront of the industry, creating landmark developments in the supply and operation of LNG bunkers.
"Together, the coalition cooperates to inspire change and create a driving force behind the uptake of LNG as an environmentally and commercially important fuel. Collaboration, demonstration, and communication on key areas such as safety, regulation, emissions, and the economic case are essential to providing the confidence and demand required for an effective and efficient global LNG value chain."
Kimmo Rahkamo, CEO of Skangas, commented: "When the Coralius began operating last fall, it marked a major turning point for the market. Ship-to-ship bunkering is central to supporting the maritime industry's interest in using LNG as a marine fuel; the flexibility of the operations allows vessels to access LNG at higher transfer rates in a vastly expanded geographic area. In joining SEA\LNG, we hope to connect with like-minded industry leaders to optimise the LNG value chain across the shipping industry."
LNG emits zero sulphur oxides (SOx) and virtually zero particulate matter (PM), and compared to existing heavy marine fuel oils, LNG emits 90% less nitrogen oxides (NOx). Through the use of best practices and appropriate technologies to minimise methane leakage, realistic reductions of GHG by 10-20% are achievable, with a potential for up to 25% or more as technology develops, compared with conventional oil-based fuels.
SEA\LNG unites key industry players from major LNG suppliers, downstream companies, shipping companies, infrastructure providers, and shipyards, to OEMs (original equipment manufacturers), classification societies, port authorities, shipbrokers, and financial institutions, to address the commercial barriers to LNG, particularly in the deep-sea shipping segment.
Press Release: sea-lng.org
Photo Courtesy: sea-lng.org