Ship Owners Must Look Beyond 2020 Compliance Solutions To Mitigate Risk Of Costly Failures And Downtime – Auramarine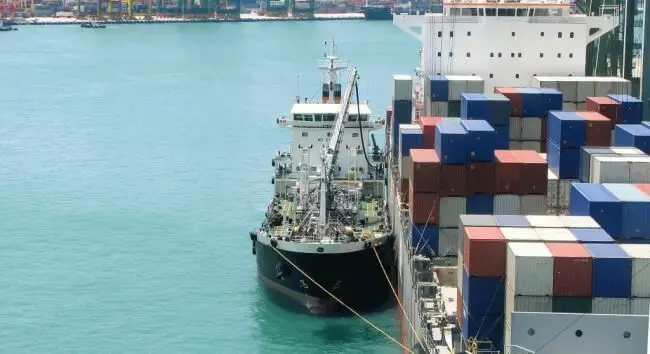 Auramarine, the leading provider of fuel supply systems for the marine and power industries, has today urged the marine sector to look beyond just the initial choice of compliance solution ahead of the impending 0.5% global sulphur cap, and to fully understand the operational impact of using and switching to new low sulphur fuels and distillate products. Without this understanding or by not using best-in-class fuel supply systems, ship owners and operators risk engine damage and potentially catastrophic failure, as well as unexpected costs and unplanned downtime.
With so little time remaining before the 2020 sulphur regulation comes into force, the company has launched a 'Get ready for 2020' initiative, issuing a call to action for owners and operators to drive and encourage them to implement strategic forward planning to protect the future of their vessels and operations. Now more than ever it is crucial for shipowners to work with knowledgeable experts, allowing them to foster an understanding of how best to mitigate risks and minimise disruption, downtime, and unexpected costs and delays.
Read more: Bunkering In Ship: Terminologies, Risks & Process
Many of the main and auxiliary engines of vessels currently in operation may originally have been designed to run on fuels that differ from the new low sulphur products that are compliant with the pending regulations. Maintaining the correct fuel viscosity and temperature at the engine inlet is crucial regardless of the fuel in use, and the fuel supply system needs to be able to deliver the fuel at the engine inlet as specified by the engine maker in order to guarantee efficient combustion.
When the 2020 regulation comes into effect, the majority of owners and operators are expected to comply by switching from high sulphur fuel oil to new very low sulphur fuel oils (VLSFOs) with a sulphur content at, or below, 0.50%, unless their vessels are equipped with scrubbers. When switching fuels, issues arise when different fuels are present in the same pipes and tank, thereby causing issues with compatibility. This typically results in sludging and blockages in bunker and service tanks, pipe runs, filters, separator internals, and fuel injection equipment; all of which can have a serious detrimental effect on the health of the engine.
Ole Skatka Jensen, Chief Executive Officer, Auramarine, commented:
"Assessing new technologies or practices is only the first step on the journey towards safe, efficient and compliant operations in a post-2020 environment. Ship owners also need to consider the potential impact that these significant operational changes will have on engines and therefore vessel performance. It is crucial that ship owners thoroughly evaluate the exact needs of their vessels at the outset of assessing which compliance solution they will employ, and set in place an efficient and effective fuel supply system that will not only protect the operational integrity of the vessel but also their profitability.
Ole Skatka Jensen, continued:
"Whichever compliance solution is employed, effective and comprehensive management of fuel supply and fuel switching, combined with proactive condition monitoring, can ultimately become the difference between a safe, complaint and efficient vessel, and unintended downtime, lost profitability and potentially catastrophic engine damage."
As a world leader in pioneering the development of fuel supply systems, Auramarine has launched its 'Get ready for 2020' service offering to provide expert consultancy, comprehensive guidance and ongoing in-service support for the safe and efficient supply of fuel. Covering every aspect of fuel supply and management, 'Get ready for 2020' provides ship owners with a detailed understanding of a vessel's individual fuel filtration, pump system and heating and cooling requirements to ensure a fit-for-purpose solution is in place, whilst also identifying requirements for modifications or upgrades to optimise the operational efficiency of the system.
As part of its 'Get ready for 2020' initiative, Auramarine's FuelSafeTM changeover system offers a customised, cost-efficient and rapid method for enabling a vessel to use different fuel types and comply with sulphur emissions requirements while optimising the vessel's fuel economy. FuelSafeTM is compatible for both newbuilds and retrofits, and crucially, given the short window to ensure compliance – can be quickly installed and operational, ensuring ship owners can prepare their vessels ahead of 2020 safe in the knowledge that operational integrity will be protected.
Auramarine works closely with ship owners and operators in the design and delivery of customised systems and in-service support services that can be quickly installed to the ship's fuel handling system and implemented into its operational practices, maintaining a strong focus on providing the agility shipowners need to ensure compliance ahead of 2020.
Press Releases: auramarine.com
Photo Courtesy: auramarine.com