Ship Strikes Dredging Pipeline in Sabine Pass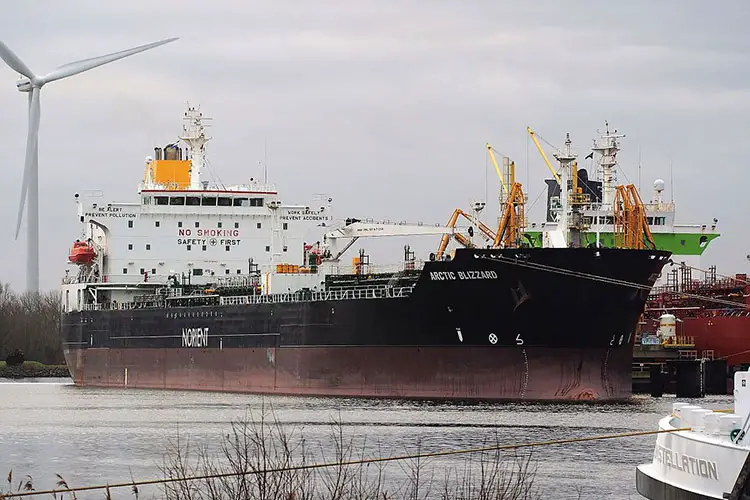 Ship Strikes Dredging Pipeline in Sabine Pass
Several vessels, including two oil tankers and one carrying liquefied natural gas (LNG), were stalled and unable to enter the Sabine Pass shipping channel near the Texas-Louisiana border due to draft restrictions, the U.S. Coast Guard said on Thursday.
Port Arthur's Vessel Traffic Service implemented 32-foot restrictions on draft, or vessel depth, on Wednesday, after the product tanker Arctic Blizzard struck and pulled out  a 24-inch diameter steel dredge pipeline while moving through the Sabine Pass Channel to the U.S. Gulf of Mexico.
The U.S. Army Corps of Engineers is searching for 1,000 feet of the pipeline which has been missing since the incident.  Limits have been imposed on vessel draft in order that surveys could be carried out to locate the displaced line.
The restrictions are in place from Sabine Pass to the Sea Buoy. Vessels with drafts under 32 feet may still pass through the channel.
Sabine Pass was the first big LNG export terminal to enter service in the Lower 48 U.S. states in February 2016. It has four liquefaction trains operating, each capable of liquefying about 0.7 billion cubic feet per day of natural gas.
One billion cubic feet of gas is enough to supply about five million U.S. homes for a day. Cheniere Energy, which operates an LNG terminal at Sabine Pass, said its operations were not impacted by the incident.
Till Friday, the Arctic Blizzard was underway in the Gulf of Mexico bound for Cristobal, Panama, the eastern entrance to the Panama Canal.