StealthGas Eyes Fleet Growth with Small Scale JV Deal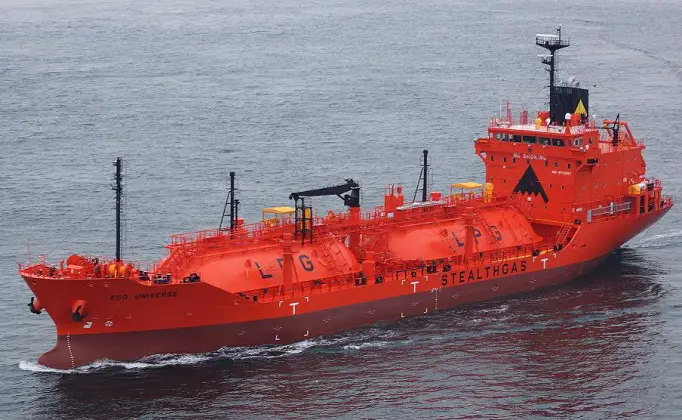 Under the agreement, the investor acquired a 49.9% interest in two of StealthGas' vessel owning companies and therefore gaining co-ownership and joint control of the Gas Defiance and the Gas Shuriken.
Furthermore, the company expects additional co-investments in acquisitions of small LPG vessels from the second-hand market or its own fleet.
"This agreement provides us with access to liquidity and additional capital for growth at a time when capital markets funding is not an attractive alternative, especially when our shares trade at a significant discount to NAV," the company informed.
The company unveiled the development in its 2018 financial report.
StealthGas delivered a net loss of USD 5.3 milion in the fourth quarter of 2018, compared to a net income of USD 0.7 million in the same period of last year. Revenues were at USD 38.5 million, rising by 0.3% from a year ago despite decreased voyage days and weaker than anticipated spot rates.
For the full year of 2018, StealthGas' net loss reached USD 12.3 million, compared to a net loss of USD 1.2 million reported in 2017, while revenues increased to USD 164.3 million from USD 154.3 million year-on-year, primarily due to improved market conditions.
"Demand for LPG is strong, the orderbook is very low and time charter rates for those contracts being fixed have remained at high levels notwithstanding the Asian market slow down. This leads us to conclude that the solid market fundamentals will eventually lead to a market correction," Michael Jolliffe, StealthGas Board Chairman, said.
Additionally, the small scale joint venture agreement with a third party investor "not only enhances our liquidity further but most importantly provides an opportunity for further company growth at a time when our segment's basic fundamentals look promising," Jolliffe concluded.
Press Release: StealthGas
Photo Courtesy: StealthGas