Stena RoRo Converts Two Vessels To SERTICA In Only 5 Weeks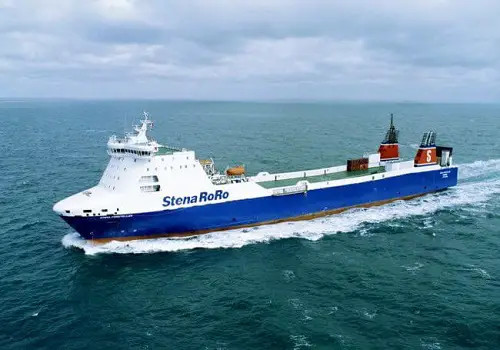 Stena Roro decides to replace two existing systems onboard Stena Foreteller and Mont Ventoux by a new Fleet Management System.
Stena Roro initially signed up to SERTICA Maintenance and Procurement. But now it has decided to add the Safety Management System in SERTICA for getting the full value of the solution This will enable Stena Roro to work with one supplier and one system and also covers maintenance, procurement and safety.
Stena Roro had 5 weeks to convert the existing data from two different systems to SERTICA before a scheduled inspection since it had signed the SERTICA contract with Logimatic .
Niklas Andersson, Manager Technical Operations at Stena RoRo says, "SERTICA was chosen to enable us to start operating the vessels from early March. Logimatic was the only supplier we felt that could deliver on the task. They were good at pushing us for data/information in order to meet the timeline, and we were able to influence the setup all the way."
Niklas Andersson continues, "We are quite experienced in this game of converting data and we know that is a matter of time and skilled people – both from our side and the supplier. It turns out that Logimatic is highly skilled, which results in the most efficient data conversion I have experienced during my time at Stena RoRo."
Jens Elung, Project Manager at Logimatic says, "I must admit that converting data from two different systems in parallel was quite challenging. Due to the tight schedule, we had to man up, and our developers have been working both day and night to meet the deadline."
Niklas Andersson adds, "The SERTICA team was eager to help us during the entire implementation process and they gave quick feedback. They know what they are doing and understand our business. It is always a challenge when going from two systems to one, but we quickly realized that Logimatic can convert practically anything."
Hans Chr. Jensen, Head of Sales at Logimatic says, "We are constantly consolidating our strong position as fleet management solution partner – and getting Stena Roro as a customer strengthens this position even further. Stena has been on my wishlist for many years and we are looking forward to a long and constructive relationship with this interesting company."
Reference: stena.com