Top Performing German Owners Since 2017 – Oldendorff Carriers tops the list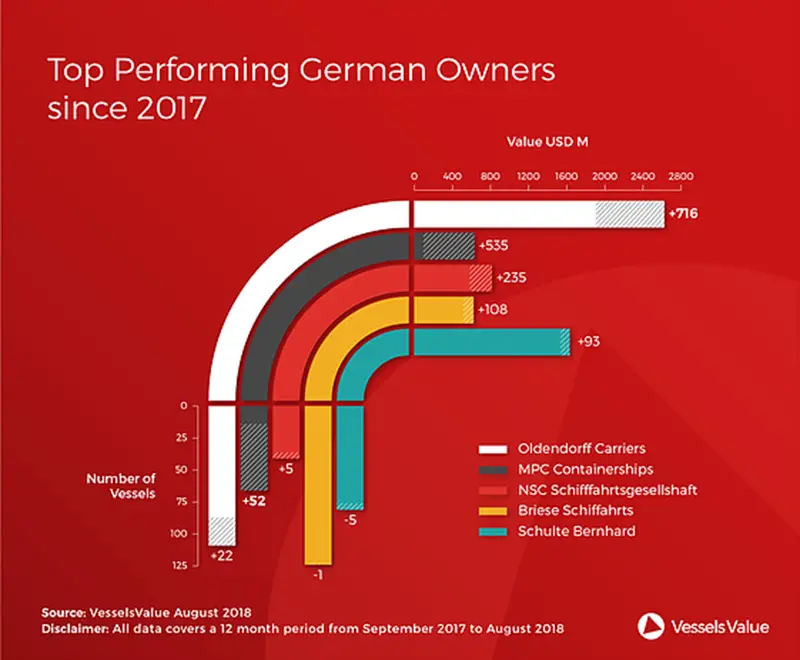 With SMM next week, VesselsValue has put together an infographic looking at the best performing German owners since 2017 . By comparing every German owners' fleet value over a 12 month period from September 2017 to August 2018, we can see the German fleets which have grown the most in value and in total number of owned vessels.
Oldendorff Carriers tops the list by growing their fleet by 22 vessels and increasing their total value by 716 million USD. Today their total fleet comprises 109 vessels worth 2.6 billion USD.
In second place is MPC Containships, adding 52 vessels to their owned fleet in 12 months. An impressive addition, considering in September 2017 the MPC fleet only consisted of 14 vessels worth 95.8 million USD. Today MPC Containerships own 66 vessels worth 631 million USD.
Source: VesselsValue
All data valid as of August 2018