TT Club Emphasises Need For Cargo Integrity Ahead Of IMO Meeting On Container Safety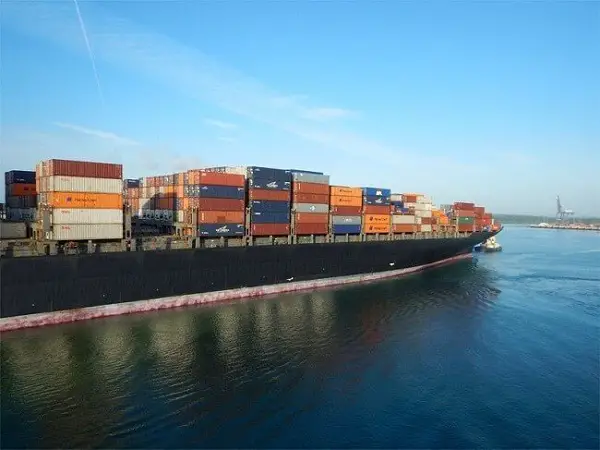 The International Maritime Organization's (IMO) latest meeting of the Sub-Committee on Carriage of Cargoes and Containers (CCC) takes place in London this week and the international freight insurance specialist, TT Club is calling for more urgent action on issues pertaining to the safety of container transport.
For some time now the insurer has been drawing both industry and regulators' attention to the need for greater 'Cargo Integrity', by which is meant the safe, secure and environmentally sound packing, handling and transport of all goods in containers and other transport units, in compliance with conventions (such as SOLAS) and codes, including IMDG Code and the CTU Code.
TT Club's Risk Management Director, Peregrine Storrs-Fox comments, "Achieving such Cargo Integrity across the complex web of the international freight supply chain is a big ask and we are in little doubt that a comprehensive result will take time to achieve. However many industry bodies are making significant strides, particularly in the areas of dangerous goods identification, declaration and handling as well as container weighing and packing. We are calling on the regulators, in this case the IMO, to assist in taking action to identify appropriate legislative and behavioural change that will improve safety and certainty of outcome."
A primary concern is the problem of mis-declared dangerous goods, with some sources suggesting that container fires occur on a weekly basis and that a major container cargo fire engulfs a ship at sea on average once every 60 days. Such incidents are costing seafarer lives, result in loss and damage to goods and ships running into hundreds of millions of dollars, impact the environment and are significantly disrupting supply chains serving markets throughout the world.
TT Club has analysed data pertaining to such losses and contributed the aggregated experiences of those it insures, carriers, forwarders, ports, terminals and cargo owners, to help inform the cargo handling trade association, ICHCA, which benefits from consultative status at IMO, in its submissions to CCC sitting this week.
There are both general and specific issues addressed in these submissions, which are intended to urge the committee members to propose positive action. Storrs-Fox emphasises just two of the more urgent initiatives required, "Reports by IMO member states of container inspections are woefully few; just seven countries submitting reports this year. Furthermore, TT Club and ICHCA have submitted details of the Top 10 commodities that may lead or have led to incidents – not all of which are classified as dangerous goods. Understanding in detail the parameters in force for the various stakeholders involved with such cargoes should inform how advances in safety can be achieved."
In addition, there is a need for increased regulatory coordination and harmonisation. The TT Club/ICHCA submission recognises the need for greater collaboration by all stakeholders in industry and government to engender consistency in the guidelines that all may follow and promote greater safety in transporting cargoes around the world. "As a step towards the goal of true Cargo Integrity, we are calling on the IMO to initiate a correspondence group to advise on the best means of achieving such unified guidelines," concludes Storrs-Fox.
Press Releases : imo.org
Photo Courtesy: imo.org