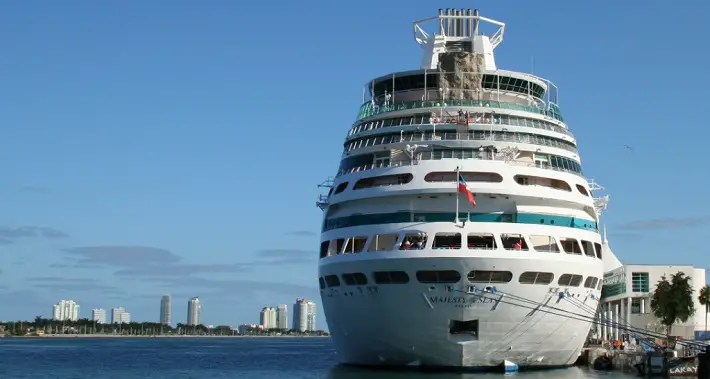 "We've been in contact with the crewmember's family throughout our search efforts and know this is a very difficult and painful time for them," said Cmdr. Jason Aleksak, Sector Miami chief of response. "Suspending a search is one of the most difficult decisions we have to make as first responders, and it is never made lightly."
The Majesty of the Seas cruise ship sent a call to the Coast Guard Sector Miami, stating a 26-year-old crew member went overboard on Thursday, January 24.
The coast guard dispatched coast guard cutter Paul Clark, MH-65 Dolphin helicopter and air station Miami HC-144 Ocean Sentry airplane to look for the crew member.
"On Thursday, January 24, at approximately 2:35 a.m., as Majesty of the Seas was sailing to Port Everglades, Florida, crew members witnessed a fellow crew member going overboard. The ship's captain immediately stopped the ship to begin rescue efforts, and alerted the U.S. Coast Guard," the spokesperson of Royal Caribbean told World Maritime News in a statement.
"At 6:43 a.m., the U.S. Coast Guard advised the ship that they would be assuming control of the search. The ship was then released from the search and able to continue to Port Everglades."
Majesty of the Seas was sailing a five-night itinerary that departed Port Everglades, Florida, on Thursday, January 19, with port calls to CocoCay and Nassau, the Bahamas when the incident occurred.
Press Releases: USCG
Photo Courtesy: USCG