Vard Finds Buyer For Vessel Left After Harkand Bankruptcy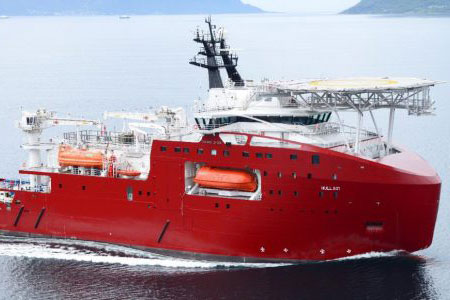 Vard reported last Friday that it has signed a sales and purchase agreement (SPA) for the sale of diving support and construction  (DSCV) vessel previously contracted by the subsea operator Harkand Group. The SPA was signed with an undisclosed international customer, Vard said.
The original contract with Harkand had been announced on December 30, 2013, followed by an announcement in May 2016 when the company was notified that Harkand had entered into administration. During the time of the order, the contract was worth NOK 1 billion (about $120 million). Vard had to cancel the original contract with Harkand's administration to facilitate entering into the new agreement for the vessel's sale.
Vard explained that the sale of the DSCV  will allow it to reduce the capital employed by eliminating a vessel from its inventory and reduce its liabilities by reimbursing the related construction loan with a direct benefit from lower financial charges going forward. Delivery is scheduled from Vard Søviknes in 1Q 2019, and the vessel will in the meantime be finalized, tested and prepared for operations.
As an additional consequence of the reimbursement of the construction loan, the company will benefit from the release of the cash posted as collateral in favor of the lending bank with a correspondent positive impact on the liquidity position of the company.
The vessel is of a VARD 3 03 design, specially designed and equipped for diving and subsea operation duties. The vessel is outfitted with a 250 ton offshore crane and a twin bell 18 man saturation diving system, supporting split level diving operations to a maximum diving depth of 300 meters.