Wärtsilä Ballast Water Management Systems successfully tested for global compliance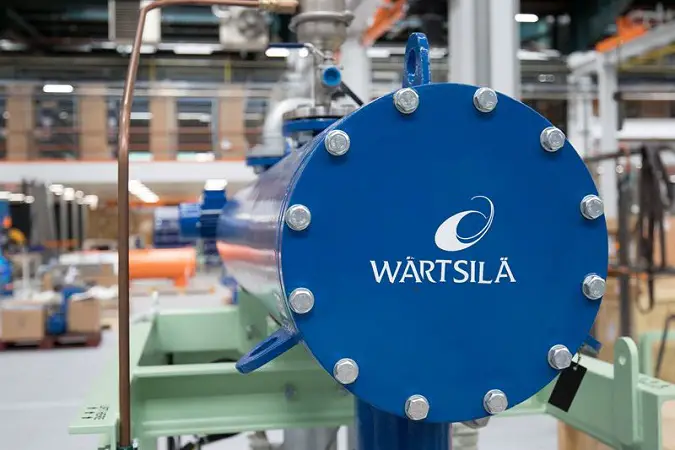 The technology group Wärtsilä announces that its Aquarius UV Ballast Water Management System (BWMS) has successfully completed all testing procedures required for United States Coastguard (USCG) type approval compliance. The documentation for full USCG type approval is being finalised for submission and awaits only final input from DNV-GL, the USCG approved independent laboratory.
This follows type approval for the Aquarius UV from the International Maritime Organization in 2011, as well as Alternate Management System (AMS) acceptance from the USCG. AMS acceptance provides regulatory compliance for all ships operating in US waters for an interim period of up to five years from the ships specific compliance date, or until full USCG type approval is achieved.
The consistent and exceptional performance results achieved under both the IMO and USCG testing protocols demonstrate the suitability of the system in enabling ship owners and operators to comply with the global Ballast Water Management Convention regulations, which entered into force in September 2017.
The Aquarius UV BWMS is a flexible system utilising a two stage approach involving filtration and medium pressure ultra-violet (UV) disinfection technology. The Wärtsilä Aquarius UV is in full compliance with the IMO D-2 discharge standard.
Wärtsilä's offering also includes it's Aquarius EC BWMS, which was type approved by the IMO's Marine Environment Protection Committee in 2013, and which has been submitted for USCG type approval following successful testing procedures.
"The reliability, robustness, and efficiency of our full BWMS portfolio is clearly endorsed with both the UV and EC technologies having passed the demanding USCG testing protocol. This puts Wärtsilä in a unique position in helping marine operators to meet international regulatory requirements," says Craig Patrick, Sales Director, Ballast Water Management Systems, Wärtsilä Marine Solutions.
The International Convention for the Control and Management of Ships' Ballast Water and Sediments (the BWM Convention) was convened to introduce global regulations to control the transfer of potentially invasive species.
Press releases: Wartsila Corporation
Photo Courtesy: Wartsila Corporation