Wärtsilä Hybrid Upgrades To Save Fuel And Reduce GHG Emissions For Offshore Supply Vessels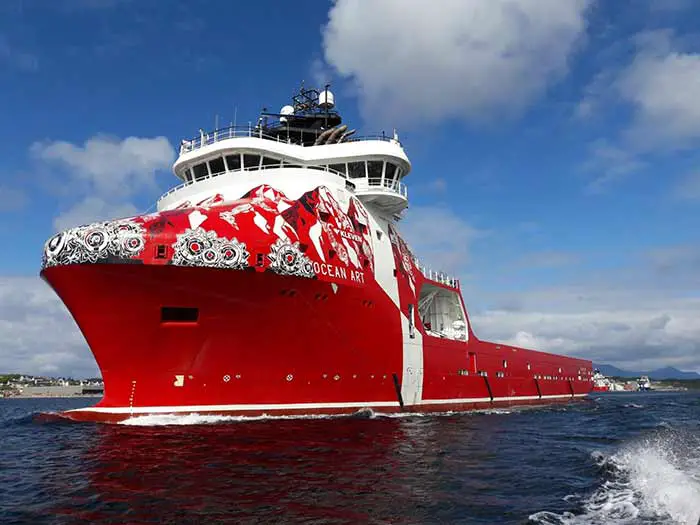 Wärtsilä Hybrid Upgrades To Save Fuel And Reduce GHG Emissions For Offshore Supply Vessels
Wärtsilä is to engineer, supply and install the complete battery hybrid packages to the two offshore vessels the Atlantic Offshore which is based in Norway owns.
The up-gradation project will be done at the Fitjar Shipyard that is in Norway. The conversion of the vessels into hybrid propulsion will not only help in economical fuel consumption but will also reduce their impact on the environment. In June 2019, the order was placed with Wärtsilä.
On the 'Ocean Star' and 'Ocean Art', the 746kWh battery hybrid systems will be installed. Wärtsilä designed both the ships and have Wärtsilä engines and Wärtsilä Low Loss Concept electrical systems fitted in them.
More from Wartsila:
For better fuel efficiency, the LLC is used which reduces electrical losses and delivers higher individual engine loads. By choosing Wärtsilä for the up-gradation of the hybrid battery, the integration with the present control system will be made seamless.
"Wärtsilä's Smart Marine approach, with its focus on greater efficiencies and better environmental performance, is an important background to this upgrading project for these two vessels. In addition to saving fuel and reducing greenhouse gas emissions, the hybrid package will make the vessels more attractive to potential charterers," says CEO Roy Wareberg, Atlantic Offshore. "Atlantic Offshore is committed to promoting sustainability throughout our operations and having the 'Ocean Star' and 'Ocean Art' converted to hybrid propulsion is fully in line with this commitment. We thank Wärtsilä for its excellent support and capabilities in bringing this project to reality."
After the installation is done, testing and sea trials will also be done by Wärtsilä. It is expected that the project for both ships will be completed by early 2020.
Reference: Wartsila