Yamal LNG Boasts Full Capacity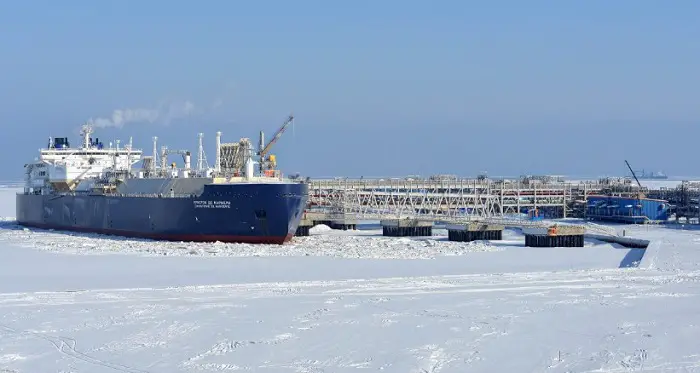 The production at the plant's third train was launched in November, more than one year ahead of the planned original schedule.
The three liquefaction trains have a total nameplate capacity of 16.5 million metric tonne per annum (mmtpa), or 5.5 mmtpa per LNG train. The project is supported by a fleet of Arc7 ice-class tankers supplemented by lower ice-class designated tankers to transport LNG cargoes.
Measuring 300 meters and boasting a capacity of 172,600 cubic meters, the ships can sail in ice of up to 2.1 meters thick, allowing them to transport LNG all year long without the assistance of ice breakers. A total of 15 LNG ice-breakers are scheduled to be by the end of 2019.
Novatek said that more than 100 LNG cargoes have been offloaded with approximately 7.5 million tons of LNG produced, since the project's first shipment in December 2017.
"Yamal LNG is currently the largest LNG project in Russia with an aggregate share of about five percent of the global LNG market," noted Leonid V. Mikhelson, Novatek's Chairman of the Management Board.
"The Yamal LNG project enabled us to become one of the major players in the global LNG market. Our accomplishments pave the way to create a large-scale LNG platform utilizing the prolific conventional natural gas resources on the Yamal and Gydan peninsulas as well as facilitating the achievement of our strategic goal to produce 55 – 60 mmtpa by 2030."
The joint venture project is owned by Novatek (50.1%), Total (20%), CNPC (20%) and Silk Road Fund (9.9%).
Press Releases: Yamal LNG
Photo Courtesy: Yamal LNG