YARA Appoints VARD To Build World's First Autonomous & Electric Cargo Ship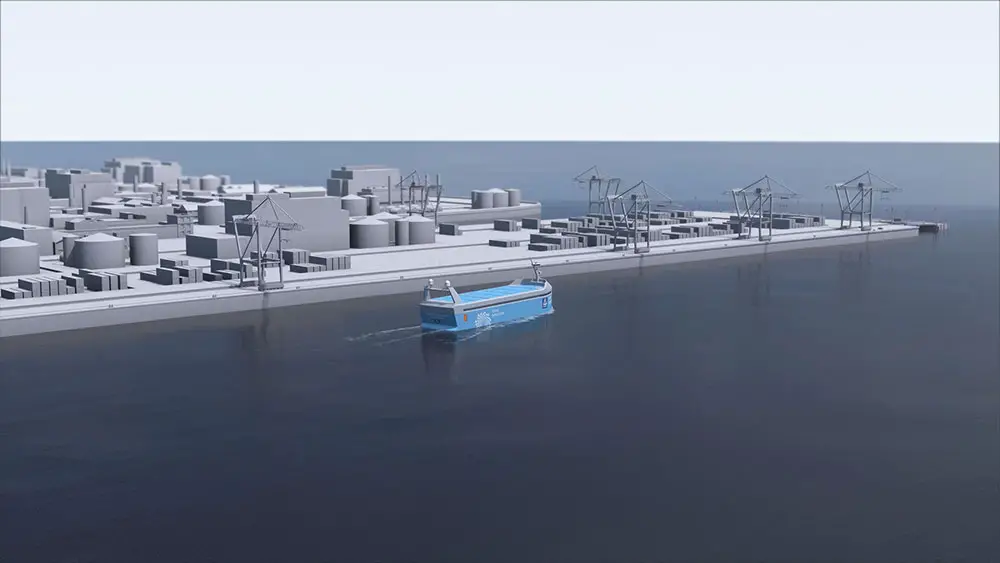 Norway fertilizer company, Yara, announced last week it has signed a deal with Norwegian shipbuilder VARD (which is Fincantieri subsidiary) worth almost NOK 250 million (US$30 million) to build an autonomous, zero emission and electric container vessel. The vessel Yara Birkeland will be the world's first autonomous and electric container vessel.
VARD will deliver Yara Birkeland in early 2020. The vessel will initially be manually operated and will gradually move to fully autonomous operation by 2022. The Yara Birkeland will be a major milestone in the sea freight transport.
There will be no need for crew. The time on the port will be drastically reduced as autonomous container loading and offloading will be used.
Mr. Roy Reite, CEO and Executive Director of VARD, commented: "We are honored to be chosen as Yara's partner in this innovative and exciting project. With a longstanding experience in building state-of-the-art and tailor-made specialized vessels, we are excited to be given the opportunity to build the world's first autonomous and electric-driven container vessel. It is a pleasure to welcome Yara and Kongsberg to VARD, and we look forward to working closely with all parties involved."
In May 2017, Yara partnered with Kongsberg. KONGSBERG is a key partner in the project, responsible for the enabling technologies including the sensors and integration required for remote and autonomous operations. The company is leading the way in an industry transformation which at first will impact short sea and inland waterway operations, and holds potential for further segments.
KONGSBERG is an international technology group that supplies high-tech systems and solutions to customers in a number of industries, including merchant marine, defense, aerospace, offshore oil and gas industries, and renewable and utility industries.
VARD will be responsible for getting the ship built to specifications. The Norwegian government will fund about half the cost of the vessel through its ENOVA fund. Enova SF is owned by the Norwegian Ministry of Climate and Environment and contributes to reduced greenhouse gas emissions, development of energy and climate technology and a strengthened security of supply. The fund is used to to find solutions to replace diesel trucks with eco-friendly options.
Every year more than 40,000 diesel truck journeys are needed to transport products from Yara's Porsgrunn plant to ports in Brevik and Larvik where the company ships products to customers around the world. Moving transport from road to sea will go a long way in reducing noise, dust, road traffic and CO2 emissions.
"By moving container transport from land to sea, Yara Birkeland is the start of a major contribution to fulfilling national and international environmental impact goals. The new concept is also a giant step forward towards increased seaborne transportation in general," says Geir Håøy, President, and CEO of KONGSBERG.
Facts & figures About Yara Birkeland
These figures may change slightly as the project progresses.
Main particulars
Length o.a.: 79,5 m
Length p.p.: 72,4 m
Width mld.: 14,8 m
Depth shelter deck: 10,8 m
Draught (full): 6 m
Draught (ballast): 3 m
Service speed: 6 knots
Max speed: 13 knots
Capacity
Cargo capacity: 120 TEU
Deadweight: 3 200 mt
Propulsion
Propulsion system: Electric
Propellers: 2 Azimuth pods
Thrusters: 2 Tunnel thruster
Battery pack: 7 – 9 MWh
Proximity sensors
Radar
Lidar
AIS
Camera
IR camera
Connectivity & Communication
Maritime Broadband Radio
Satellite Communications
GSM
See first test drive with model of Yara Birkeland, the world's first autonomous and fully electric vessel. The test was conducted at SINTEF's premises in Trondheim, Norway on 28 September 2017. The vessel be built and put to use late 2018 to be part of Yara International's logistics value chain at the plant in Porsgrunn, Norway. The project is a collaboration between Yara and KOngsbergGruppen, a Norwegian technology company.
Videos  Courtesy: Yara International