YIFF Award enters its third decade with announcement of this Year's Winner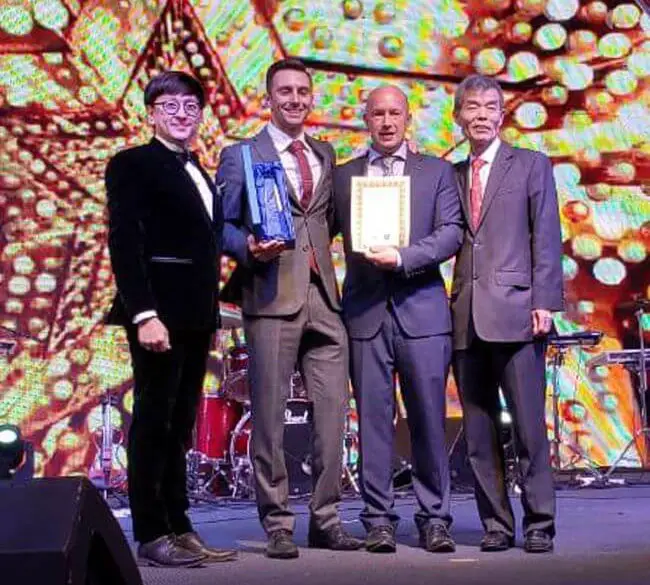 The FIATA award programme, exclusively sponsored by freight insurance specialist TT Club, was completed with the 2018 Winner, Louis Perring of Hemisphere Freight representing BIFA (UK), announced and presented with his award at the FIATA Annual Congress in New Delhi, India this week.
The future sustainability of professional standards of skill and knowledge in the global freight forwarding community depends on training and motivation of the young recruits to the industry. For twenty years FIATA has maintained its efforts to nurture such talent through its annual Young International Freight Forwarder of the Year campaign.
The competition is both challenging and rewarding for the candidates, who are nominated by their National Forwarding Associations to take part in the competition.
Each candidate is required to submit a 6,000 word dissertation outlining an import and export shipment from their native country. The four regional finalists are then
invited to attend the World Congress to present their dissertations in person to a panel of judges. This experience provides each with an invaluable learning and networking experience.
On this occasion the overall winner, Louis Perrin was joined by the three other regional finalists Tjaka Segooa representing SAAFF (South Africa), Kendyl Baptiste representing CIFFA (Canada) and Sarah Skrypec representing CBFCA (Australia).
As an organisation committed to encouraging the highest standards of best practice in the freight industry, specialist insurance provider TT Club has been supporting the award through its sponsorship for all of its twenty-year history. The award winner will be able to attend two one-week training sessions with the TT Club at one of their regional headquarters in London, New Jersey or Hong Kong.
TT Club's Senior Loss Prevention Executive, Mike Yarwood on presenting the winner with his award commented, "In keeping with FIATA's commitment to encourage professional skills development, we will continue to invest, through this programme and others in the training and education of logistics and supply chain professionals around the world. We are delighted that the YIFFYA programme grows in popularity with a total of 17 entries this year; ranging in content from the transport of live plants, super cars and aircraft components to Antarctic ice and even a rhinoceros. Long may our future logistics leaders learn, improve their skills and enthusiastically report in their achievements."
Mr Thomas Sim, Chairperson of the Advisory Body Vocational Training looked forward to next year's participants and to reading the impressive dissertations that result from this competition. He invited all FIATA Association Members to participate.