Yilport's Global Volumes Continue Growing in 2018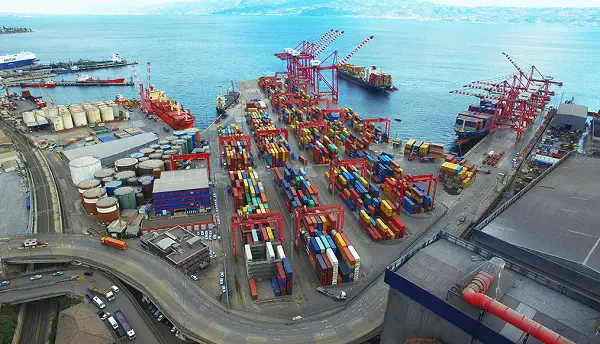 The company's worldwide terminals handled 6.41 million TEU containers in 2018, reporting 5% year-on-year volume growth compared to 6.11 million TEU reported in 2017.
The main drivers of growth were Turkey's growing seaborne trade and the Latin American region.
In 2018, Yilport Holding terminals around the globe also recorded 11.86 million tons of general cargo volume, 444,973 CEU ro-ro operations, and 3.51 million cubic meters of liquid cargo volume.
In Turkey, the container volume increase was driven by the strong export performance of the Turkish economy. Yilport Gebze and Yilport Gemlik terminals each recorded a volume rise of 11% year-on-year, handling 554,223 TEU and 524,652 TEU, respectively.
Yilport Puerto Bolívar in Ecuador, the one and only deep-sea container terminal of the country, helped boosting Latin American container handling to 380.276 TEU, displaying 23% growth compared to 2017.
Nordic container terminals also added to the overall growth as the company's terminal portfolio in Sweden and Norway grew by 2% to 474.535 TEU compared to 2017 volumes. General cargo in the region were up by 8% at 2.22 million tons.
Container volume was flat in Iberian terminals, while the leading terminal of the Iberian portfolio Yilport Leixões closed 2018 with 660,835 TEU, recording 6% growth. Consolidated general cargo grew by 5% to 4.15 million tons in Yilport's Iberian portfolio.
Read more: A Guide to Container Units Types, Units & Design
Yilport also owns 50% shares in Malta Freeport (MFTL), which recorded 3.31 million TEU volume in 2018.
The company said it closed in on its target to rank among top 10 international container terminal operators by 2025 as it was listed in the 12th place, according to 2018 Drewry's Global Container Terminal Operators Annual Review and Forecast Report.
Press Releases: Yilport Holding
Photo Courtesy: Yilport Holding