ZPMC Invests in COSCO to Enhance Business with Terminal Companies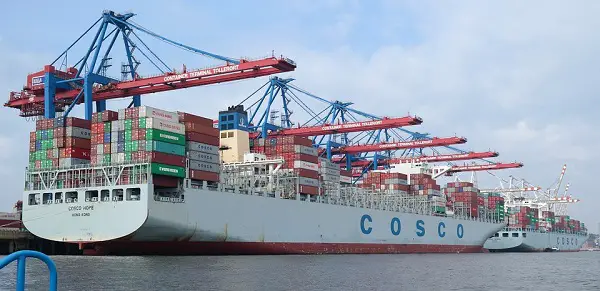 ZPMC recently signed the share subscription agreement with COSCO Shipping Holdings for private A share of 111,111,111 at the price of CNY 3.78 for each share.
As explained, the investment is expected to further deepen collaboration between ZPMC and COSCO in the port machinery, maritime engineering as well as services and logistics.
Specifically, ZPMC intends to enhance business with various terminal companies by using COSCO's industrial influence on terminal companies around the globe.
The crane manufacturer expects long-term benefits of this strategic partnership.
Read more: Best Known Container Shipping Companies
COSCO Shipping Holdings, which is principally engaged in container shipping and related businesses, is a subsidiary of China Ocean Shipping (Group) Company (COSCO), the largest integrated shipping company in China.
Press Release: