APL Vancouver Fire Under Control off Vietnam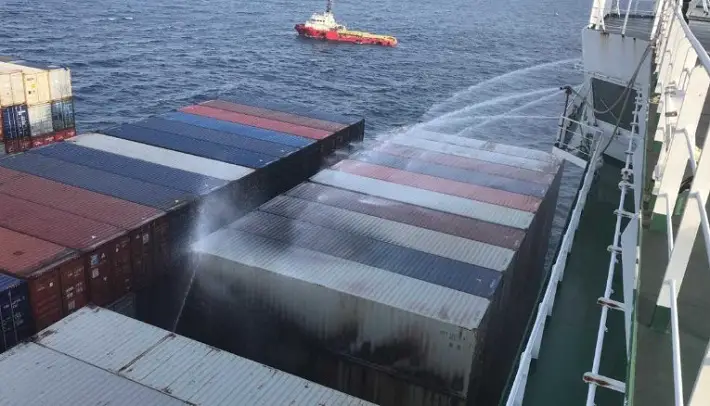 APL Vancouver Fire Under Control off Vietnam
The Singapore-based company informed that shore support and firefighting tugs have been deployed under the oversight and assistance of a Vietnamese coast guard vessel on site.
Additional resources, including equipment, external specialized firefighter teams, and salvage master have been mobilized.
Read more: Different types of fire extinguishers used on ships
APL Vancouver's crew on board remained safe, APL said, adding that the company is in contact with the vessel's Master and local authorities to coordinate all necessary actions.
The Singapore-flagged containership suffered fire in the early morning hours of January 31, while it was sailing from Shekou to Singapore.
The source of the fire aboard the 115,060 dwt vessel is still unknown. APL Vancouver was being attended by the Vietnamese Maritime Rescue Coordinating Center, firefighters, firefighting tugs and a salvage master.
Press Releases: APL
Photo Courtesy: APL