[BREAKING] 7 Ships Grounded Off Kaohsiung Port Due To Storm In Taiwan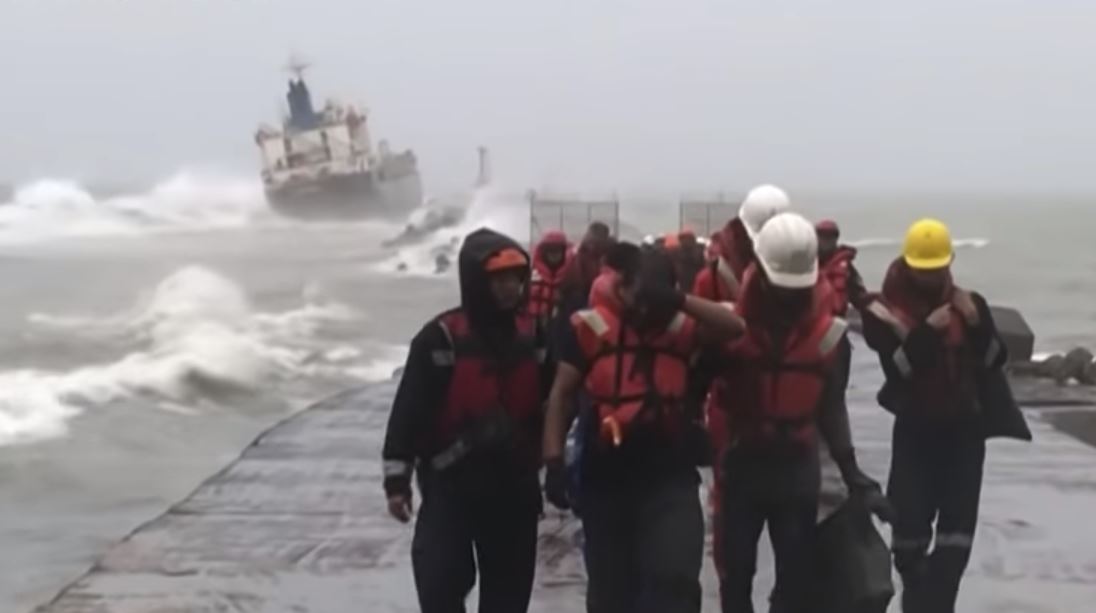 According to Taiwan Maritime and Ports Bureau, a total of 7 ships comprising of containerships and tankers have been grounded by a raging storm on Aug 23 near Kaohsiung, Taiwan.
7 ships are aground due to the inclement weather which stuck the Kaohsiung, port. The ships are
Container ship JIN HUA
Container ship UNLIMITED 2
Product tanker DRAGONARIA
General cargo ship TAI CANG HU 1 (IMO 9142423)
General cargo ship AN LI 669 (IMO 8794827)
General cargo ship SHUN HONG (IMO 8748232)
General cargo ship CHANG LONG 68 (IMO 8793744)
Also read: Top 12 Most Famous Sunken Ships
Earlier, port authorities also feared oil leaks from the tankers. The container ship 'Unlimited 2' which ran aground with a ruptured hull has 10 crewmembers who have been evacuated. The ship is now stable and there no danger of sinking or an oil spill.
Ships Changlong 68, Feilong 68, Tai Chang Hu I, An Li 699, and Shun Yu also suffered from a damaged hull. Authorities are waiting for the weather to clear to take stock of the situation and prevent ships from sinking or spilling oil

Till now, there have been no casualties and all 88 crew members of the seven breached ships have been rescued.
Heavy rain has caused a flood in Tainan City and people are being evacuated. The Central Weather Bureau has announced that the depression is moving away to offshore towards the North. But there will be little respite for Central and Southern Taiwan which will experience heavy rainfall on Friday.