ITF Joins Unions Demanding That Search Continue For Bourbon Rhode Crew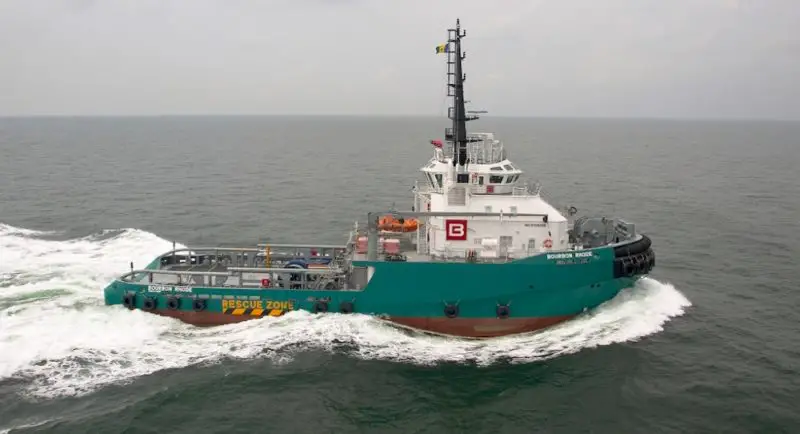 ITF Joins Unions Demanding That Search Continue For Bourbon Rhode Crew
Bourbon Rhode that was flagged by Luxembourg had 14 members in the crew who were Ukrainian, Russian, South African, Filipino and Croatian seafarers. It was hit by 'Lorenzo', a category 4 hurricane' due to which it sank on September 28th. The ship was in transit around 1,200 nautical miles from the French Martinique island and 60 nautical miles away from the eye of the hurricane at the time of the incident.
Since the 26th of September, search and rescue operations have been continued in coordination with the Regional Operational Centre of Surveillance and Rescue (CROSS). This has helped recover a lifeboat that had three Ukrainian survivors and the bodies of four seafarers. However, no more survivors or bodies have been recovered since October 1.
Read: The Mysteries Of The Bermuda Triangle
However, the three Ukrainian seafarers that were recused on the 28th of September confirm that some from the seven missing crew members had entered a life raft and there was a probability that they were still alive.
Moreover, two seafarers in the Alp Striker reported on the 8th of October that they had seen something which could have been a distress call. Also, it has been informed by the European Maritime Safety Agency that they had spotted an unknown object via satellite which could be a life raft.
In spite of such reports and information, it has been announced by the French Authorities that they were taking down the search operations.
Jacqueline Smith, the maritime coordinator of ITF had called on the French Government to continue the search and rescue operation and to reemploy all the resources to do so. She has also called on the US and other nations to give assistance in order in the operations till there is any possibility that the seven seafarers that are missing can be rescued alive.
"The entire ITF family express our deep condolences to the families of four seafarers who have lost their loved ones, and also extend our thoughts to the missing crew and their families and pray for their safe return," said Smith
"As Croatia's Minister of Foreign and European Affairs said earlier this week, not all options have been exhausted. Together with our affiliates, the Seafarers Union of Croatia and the Marine Transport Workers' Trade Union of Ukraine, we demand that the search continues while there is still a glimmer of hope that the missing seafarers are alive," said Smith.
A petition has been launched by the friends and family of the missing seafarers to urge the authorities to continue the search and rescue operation. It was launched on the 5th of October, since then it has already attracted 43,000 signatures.
Reference: itfseafarers.org